Many people who end up in relationships with prisoners say the same thing: They weren't originally looking for love.
Jo, a military veteran and 44-year-old mother of three, was simply doing a good deed, she thought. Four years ago, she was dropping off old clothing at a friend's church when she passed the prison ministries table. A volunteer urged her to send a warm holiday wish to a prisoner. She selected Ben's profile from PrisonPenPals.com because he stated explicitly that he was only looking for friendship. They struck up a correspondence and discovered a shared sense of humour and undeniable chemistry. Two years later, I walked Jo down the aisle of the Oregon State Penitentiary.
Dan, a 49-year-old from Texas, was researching gay travel in Eastern Europe when he clicked on a confusing banner ad for GayPrisoners.net. (And to be fair, the site is a barrage of ancient clip art and analogue graphics.) "I thought, 'What in the world is that?'" But he was immediately drawn to a profile. Will was imprisoned at a facility not too far away from where Dan lived. They wrote back and forth, Dan would eventually visit, and they became a couple. When Dan visits Will in prison, he says that he's his uncle.
They weren't looking for romance, and yet here they are. Jo recalls being terrified the first time she went to meet Ben face to face: "I'm voluntarily walking into a prison. Like, what the hell am I doing?" she remembers thinking. "People are trying to escape from this place. Why am I here on purpose?"
That's what most outsiders don't consider when thinking about prison love: the soul searching, the questioning, the identity crisis of what falling in love with an incarcerated person means.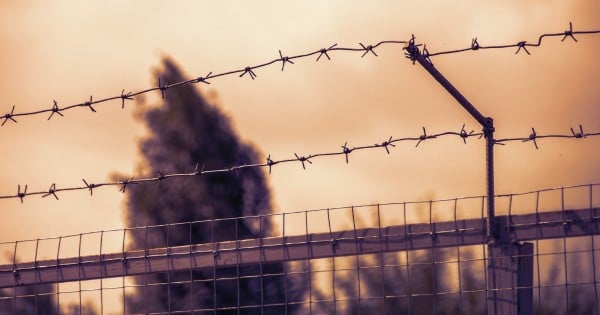 Plus, the judgement our society levies upon prisoners — that they are somehow unworthy and irredeemable — and that people like Jo levy on themselves. You're committing not only to the prisoner but also to the lifestyle: taking on the anxiety of knowing the dangers your imprisoned loved one faces on a daily basis — from threats of violence to lockdown — the lack of physical intimacy, and even great expense. I interviewed women and men who tallied their monthly routine costs to be in the hundreds, sometimes thousands, of dollars, all in the hope of maintaining some sense of normalcy and connection. These bills include exorbitantly priced collect phone calls; email and video messaging; money for commissary accounts; plane tickets, rental cars, and gas for their loved ones to travel to the far-flung rural outposts where many prisons are situated; hotel rooms to visit for a few days at a time after making the journey; $20 bills to feed into the vending machine at visits; and prison-approved outfits to satisfy byzantine regulations.