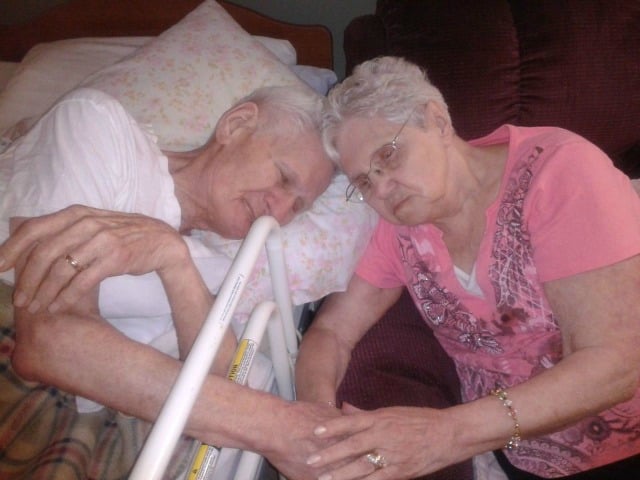 They met in primary school, loved each other their entire adult lives and died together at a nursing home on the same day, a mere 11 hours apart.
Harold Knapke, 91, and Ruth Knapke, 89, passed away on August 11, just days before their 66th wedding anniversary.
Relatives of the couple say their entire 65-year marriage was filled with love and devotion and their final day reflected this.