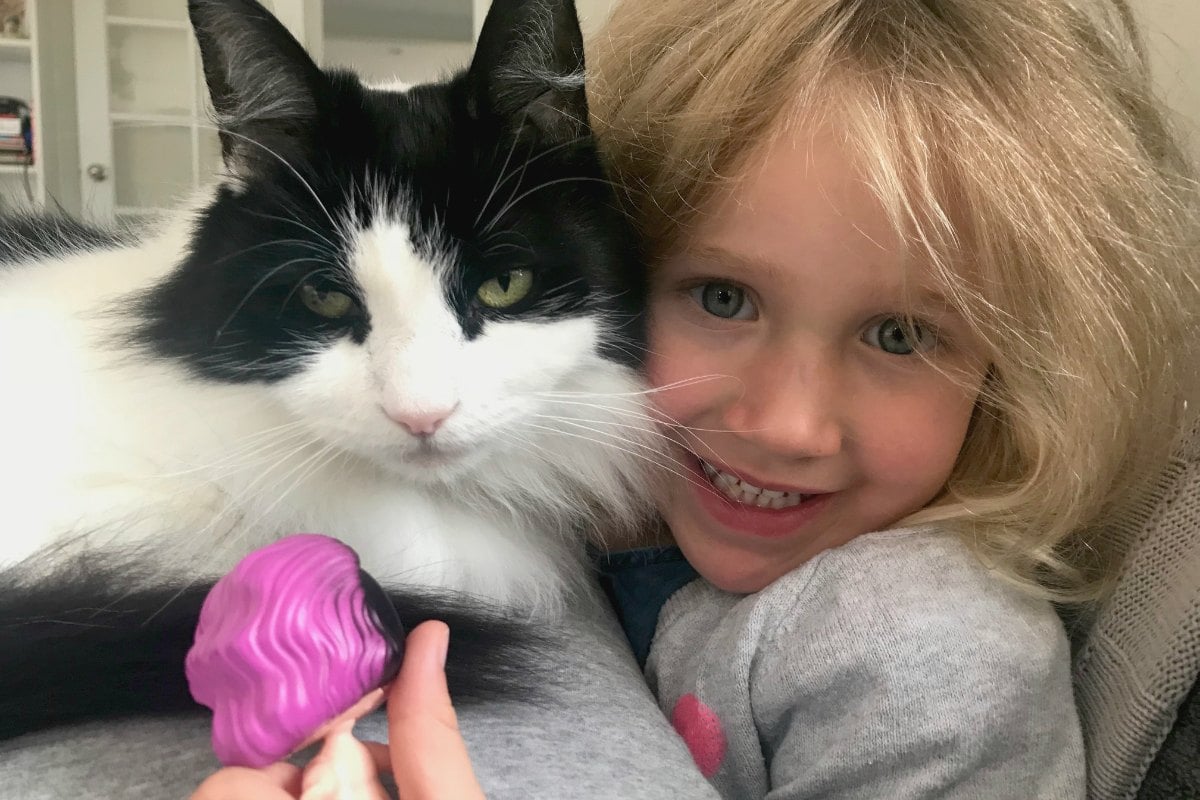 For many families our fur children are our first (and sometimes only) children – cats, dogs, even the feathered or scaled variety- birds, fish. Whatever your pet preference they are often a source of love, companionship and friendship. They are a part of our family.
When my husband and I were dating we adopted our first fur baby, a ginger cat named Lego, soon after he had a fur friend, a black and white cat, Tonka. They curled up on our laps at night when we were watching TV, they would come and give us smooches when we were sad or sick, they even came on holidays with us (yes there is cat friendly accommodation).
A few years later when we welcomed our first human child, they embraced her like they had known her their entire lives. There was no jealousy, no resentment, they would lay next to her when she had tummy time, smooch her bald noggin' when we held her and as she grew they would follow her around waiting for her to figure out how to pat them. They just showered her with love and acceptance.
Who's smarter? Cats or dogs? Well, it turns out science has the answer.
Really they are the purrfect (pun intended) siblings.
Flash forward to last weekend where I observed my two homo sapien children yelling at each other at a volume you could hear from space because the eldest had taken her younger sister's Lego man. This resulted in the other storming out of the room, slamming the door behind her and then calling her sister a "poo, poo head."
Out of the corner of my eye in stark contrast I saw my two cats, curled up in a ball, sleeping peacefully…and silently together on the couch.
It was at that moment that I had the thought… I think I may possibly love my cats more than my children.