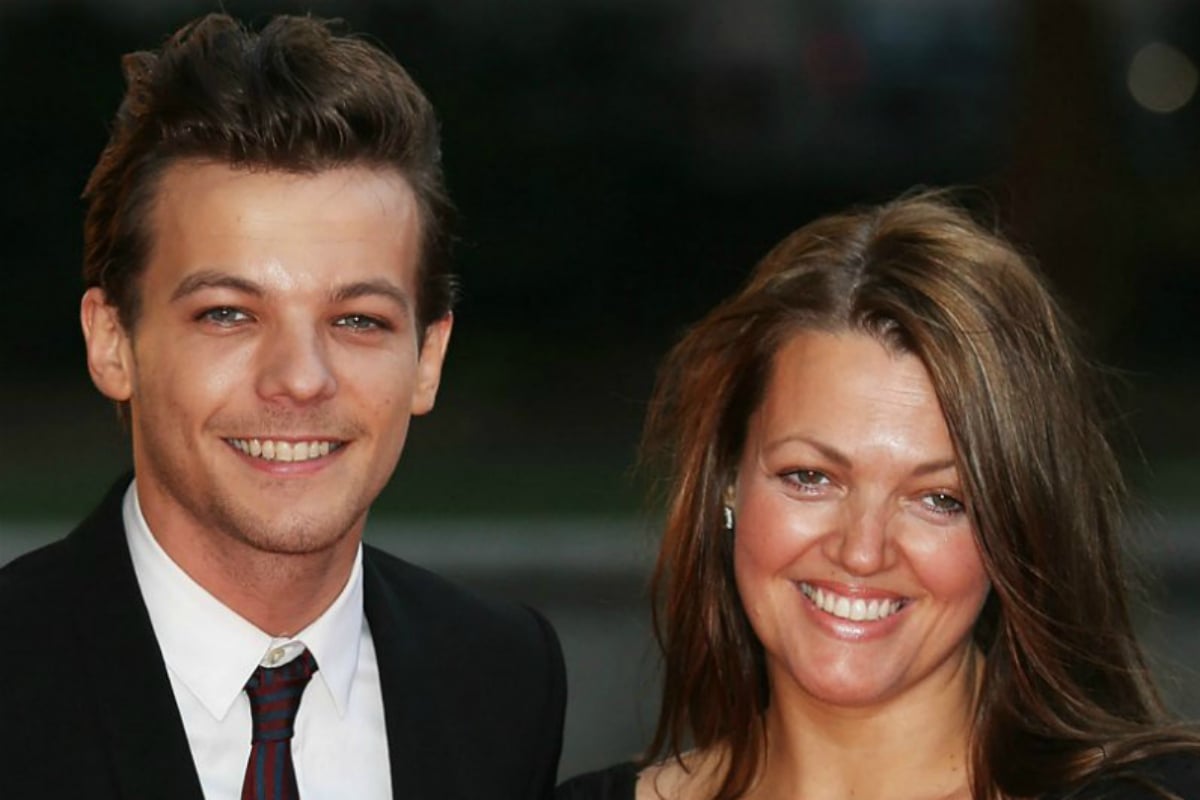 The sudden loss of an 18-year-old sibling would be a crushing blow for anyone.
But for One Direction's Louis Tomlinson, 27, the death of his sister, Félicité was the second tragedy he has endured in as many years.
In 2016, Tomlinson's mum, Johannah died of leukaemia at the age of 43.
Midwife Johannah gave birth to Louis when she was just 18.  She split from his father, Troy Austin when he was a toddler. She went on to meet Mark Tomlinson with who she had four more children: Lottie, 20, Félicité and identical twins Daisy and Phoebe, 15.
After splitting with Tomlinson in 2010, she went on to marry Dan Deakin, giving birth to another set of twins, Earnest and Doris, now four.
Grief counsellor Petrea King shares how best to support those who have experienced loss.

Throughout it all, she and firstborn Louis developed an extremely close bond. He was by her side at the twins' birth and was best man at her wedding to Deakin the same year.
Johannah became a grandmother when Louis had a son Freddie with his now ex-girlfriend, Brianna Jungwirth in 2016.
But that same year, Johannah was diagnosed with an aggressive form of leukaemia. She passed away on December 7, 2016.
A statement released by her family read:
"It is with immeasurable sadness that Johannah Deakin's family said goodbye to Johannah in the early hours of Wednesday 7th December 2016.
"Earlier this year Johannah was diagnosed with a very aggressive form of leukaemia that required immediate and continuous treatment.
"We respectfully request that the family are given time and space to grieve in private."
The following weekend, Tomlinson went ahead with his first ever solo performance on the X Factor finale, as was his mum's wish.
After his performance of 'Just Hold On', which was written about Johannah, he was praised by judge Simon Cowell:
"What you've just done… the bravery… I respect you as an artist and I respect you as a person," Cowell told Tomlinson. "Your mum was so proud of you, Louis, she was so looking forward to tonight, she's watching down on you now and you've done her proud."
Later the star tweeted about the performance.
That was harder than I ever imagined. I want to thank everyone around me and all of the amazing fans out there that made that so special!

— Louis Tomlinson (@Louis_Tomlinson) December 11, 2016