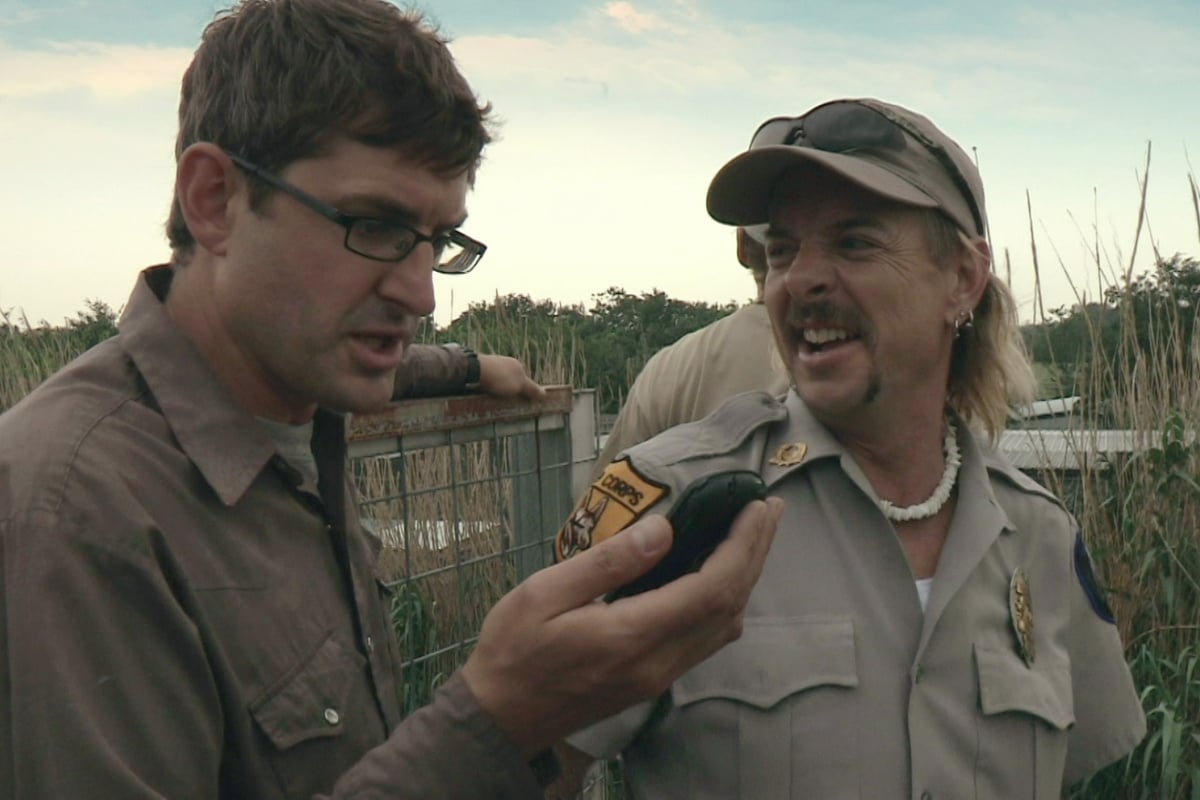 In 2011, long before he was known throughout the world thanks to a bonkers Netflix series, Joe Exotic met Louis Theroux.
It was for the American-British filmmaker's BBC documentary America's Most Dangerous Pets, which sees Theroux travel through the United States, meeting people who own animals like lions, tigers, bears and chimpanzees.
And when you're digging into America's exotic animal community, it would be impossible to ignore Exotic.
Louis Theroux's America's Most Dangerous Pets with Joe Exotic. Post continues below video.
Over three separate trips while filming America's Most Dangerous Pets, Theroux spent the best part of a week with the Tiger King himself.
Reflecting on his experience with Exotic nine years ago – and having viewed Netflix's phenomenon Tiger King: Murder, Mayhem and Madness – Theroux wrote a column for The Sunday Times over the weekend, and it perfectly sums up the hypocrisy of the man who has become one of the world's most undeserving heroes.
In his column, Theroux recalled how Exotic would "lurch from crisis to crisis", beginning with them having to lockdown his zoo as a tornado passed by, threatening to send 200 tigers and more than a thousand other would-be wild animals into the path of unsuspecting folk in the nearest town of Wynnewood, Oklahoma.
Other crises included the constant threat of financial ruin, handling low-level bites and maulings, and being hounded by "animal rights people".
There was a reason those animal rights people were onto him: In 2006, undercover filming by Peta found evidence of mistreatment. The footage showed animals being kicked, deprived of food, blasted with pressurised hoses and fire extinguishers and denied vet treatment at Exotic's GW Zoo.