On the days I feel most overwhelmed by the world, or have a fleeting moment of uncertainty about my place within it, I find myself gravitating to a running path at the end of my street.
The path sits parallel between a busy, bustling road of traffic and a long stretch of sandy beach.
If it wasn't for the occasional sounding horn of cars passing, it's the kind of place that makes you feel like you're anywhere else but suburbia; that although you're a couple of metres from your usual commute to work or a few hundred from the home that houses your stress, for a moment – this is your safe space. This is where you come to breathe.
When I was younger, my beautifully wise mother once told me for all I could use the running track as a place to think, that I should always stay sharp and to look down as much as I'm looking up.
Specifically, to remember to look at the shoes on the men I passed.
Running shoes were fine, she said. That implied an intent to exercise. Any other shoes were ones to be wary of. After all, why come to a running track if it wasn't to exercise?
It was a question I always knew the answer to: A man without runners would come to the running path at the end of my street for the women.
The lesson is fresh in my mind because of a single moment I looked down and spotted brown leather, not white laces.
I was 16, and running in my school holidays. It was mid-afternoon – exactly the quiet time my mother told me to never run – but teenagers know best and why should I live my life like a victim when my brothers live free?
He was young, maybe mid-20s, and wore a navy blue hoodie and brown shoes. They weren't for running. I ran past him on the track – the only person I had so far passed that day. His eyes lingered on me long enough for my 16-year-old self to double-take as I passed him.
I was wary but naive. As soon as I had looked back I had looked forward, running away from him.
Minutes later, as I turned around, I passed him again. Though I have an inherent instinct to think the best of a person, pragmatically, I wasn't fond of the track being populated by only him and I. I moved to the beach, running along the sand instead.
As I was finishing my run, climbing up a set of stairs linking the beach to the track, I saw him just a moment too late. With three or four steps left to climb, he emerged from the bushes, his pants down, his phone filming my face.
A strange, grown man was masturbating in front of me and blocking my exit path. He had his camera in the other hand, filming me as I reached him.
My heart stopped, lodging itself in my throat. It surprised me how quickly tears pricked my eyes. I pushed past him, sprinting all the way home without the gusto to look back.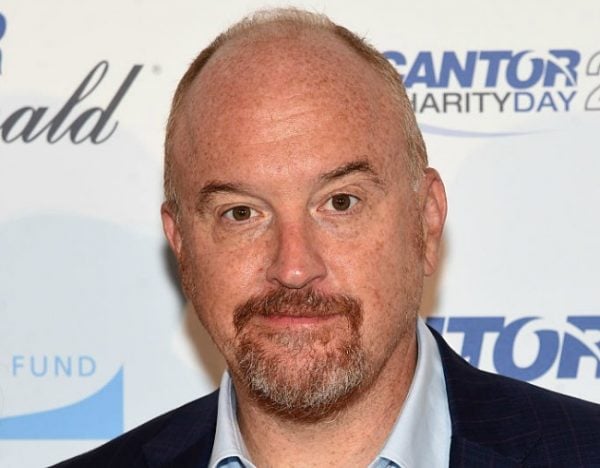 On Friday morning Australian time, The New York Times pressed publish on a report that alleged comedian Louis C.K. had masturbated in front of at least five women, all accusing him of sexual misconduct.
This morning, after wading her way through a Twitter shitfight that included explaining to men that masturbating freely in front of women was actually a form of harassment, author and columnist Jessica Valenti tweeted:
"If you are tempted to say that masturbating in front of women is not THAT bad on the spectrum of sexual assault, please don't."
The Twitter conversation has been pulled in two directions: Those who express surprise (or relief) that C.K is the latest on a long list, and those who want to delve into the semantics about masturbation as a form of a sexual harassment.
Here's what they don't tell you about the kinds of harassment that don't physically touch you.
In the moment my line of sight had communicated to my brain what I was seeing, I felt every inch of power stolen from me. I felt like the safest place I knew had been invaded, violated because someone had followed me and chosen me in the most calculated and opportunistic way possible.
Listen: The Mamamia Out Loud team on harassment in Hollywood.

But more than anything, in that moment, I was terrified.
A strange man had his pants at his knees, and I didn't know what would happen next. A strange man was blocking my exit, and I didn't know what his intentions were. A strange man was filming my face, and I didn't know where that footage would end up.
A strange, naked man was a stain on my favourite place in the world and in that moment, a tsunami of fear shook my body, because I didn't know how this would end.
It ended 'safely'. I was not touched.
But that power imbalance made me live in fear for those moments. It made me feel weak for those moments. And if you make thousands of women weak in thousands of moments across the world, preventing them from living their lives in a way they feel safe to do so, controlling the decisions they make. That is abuse.
I still run on the track. It's still one of the only places in the world that can calm me when the ways of the world veer off course.
But now? Now I run and walk with my eyes clear, my head swinging and my walls up. Because as a woman, that's the price you pay for being.