Canadian woman, Denise Robertson, had always dreamed of winning the lottery with her partner, Maurice Thibeault.
They would buy a big property in the country and work on their beloved muscle cars together.
"Together we dreamed about winning the lotto," she said in a sworn affidavit obtained by CBC. "We both love muscle cars, we would each buy one and buy a large property in the country and build a large shop to work on our cars."
However, that was not to be.
Last month Maurice Thibeault won $6 million in the lottery, then quickly quit his job and moved out of the couple's house in Chatham, Ontario, without telling Robertson.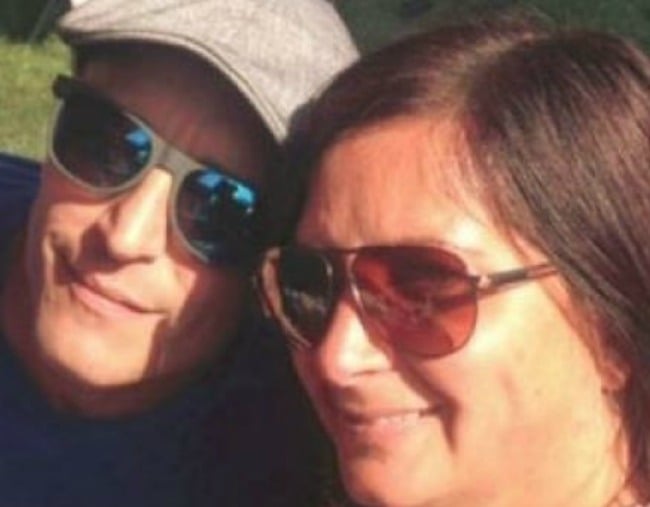 Now Robertson is taking him to court for what she believes is rightfully her half of the $6 million lotto win.
In text messages, which have since been submitted to the court, Robertson asked Thibeault whether he had the winning ticket and he denied it.
"Did you buy a 649 tix for last night?" she wrote.
When he replied yes, she asked him to check it before texting that she would "start planning the floor plan for the house".
He then denied having the winning ticket.
"I am greatly saddened and disappointed by what has happened here," Ms Robertson said in a statement from her legal firm, Colautti Landry Pickard. "This could have been a very happy and exciting time for us, a couple, to do things we could only dream of doing."
The couple had been living together for two and a half years and they had a history of buying lottery tickets together.
Four days after Thibeault secretly won the lottery, Robertson came home to find that he had left - taking his clothes and his passport with him.
Looking back, Robertson said there was one clue that Thibeault was hiding something from her.
"When I look back, I recall that he did approximately 15 loads of laundry of all his clothes the night prior… as if he was preparing to pack up and leave," Robertson wrote in the affidavit.
Robertson has successfully applied for a court injunction which means Thibeault won't be able to access the winnings until "the ownership issue can be disposed of".
Do you think Denise deserves half of the winnings? Tell us your opinion in the comments below.
Thank you - just by clicking on this and other content on Mamamia, you are helping to fund education for some of the world's most disadvantaged girls.
Together with our commercial clients and charity partner Room to Read, Mamamia's goal is to be funding 1,000 girls in school each and every day, by June 2020.
Learn more here about our ongoing mission to make the world a better place for women and girls.