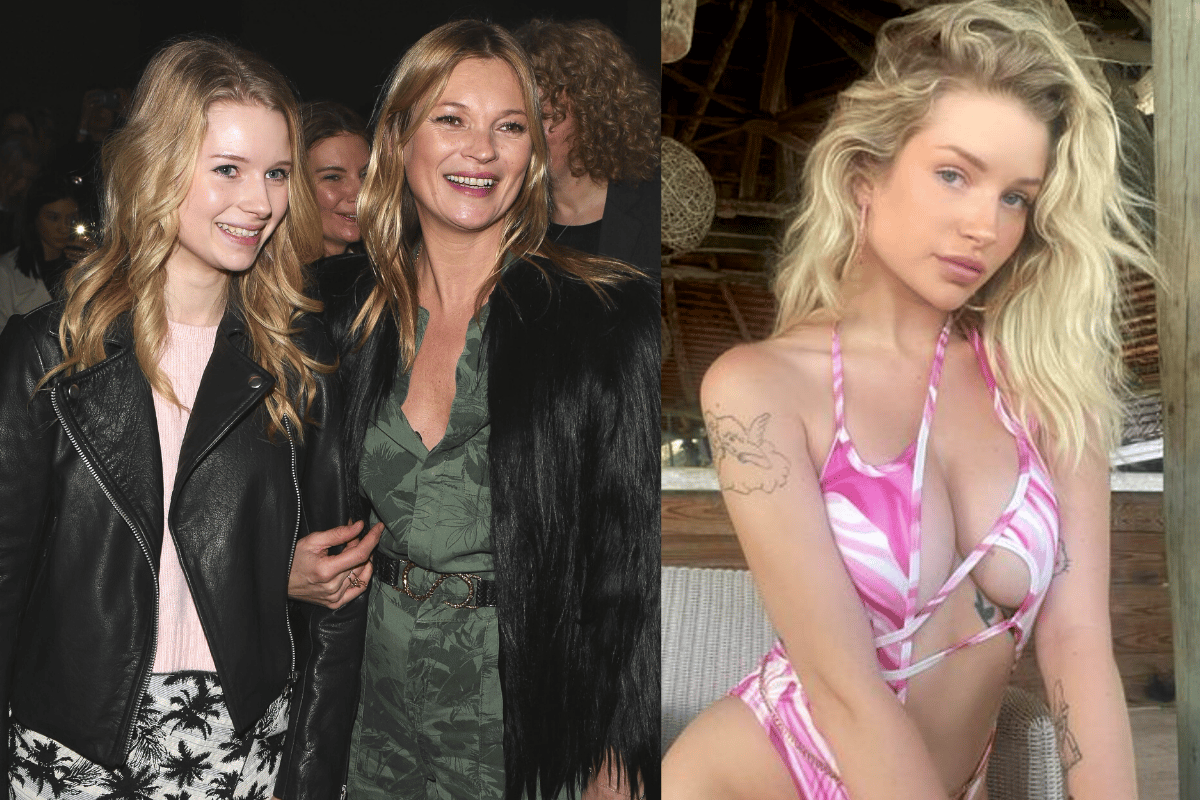 This post deals with addiction and might be triggering for some readers. This post also deals with eating disorders and may be triggering. For help and support, you can contact The Butterfly Foundation on 1800 33 4673, or via their website.
Lottie Moss has one of the most famous sisters in the modelling world.
So, it makes sense why Lottie herself was interested in joining the same industry. But despite the 24-year age gap between herself and older sister Kate, Lottie was pushed by agents to try and be "the next Kate Moss". 
And it was the industry and its pressures that left Lottie in a bad state. Such a state, she shared in a new interview this week, that she checked into rehab.
Here's everything we know about Lottie's life in the spotlight, her experiences in the modelling world and why she has decided to turn to OnlyFans. 
Watch: Kate Moss being interviewed by Vogue. Post continues below.
Kate Moss was born in 1974 to parents Linda and Peter Moss.
When she was 13, Kate's parents divorced, with her father soon forming a relationship with Inger Solnordal. That pair had a daughter Charlotte "Lottie" Moss in 1998.
When Lottie was born, Kate had already achieved celebrity status. 
At 14 years old, Kate was famously scouted by Sarah Doukas (the founder of Storm Management) at JFK Airport in New York. She was almost immediately signed to the agency. Four years later, she became the face of Calvin Klein.
And for the next decade, Kate's star rose.
By 1994, a then-20-year-old Moss was dating then-31-year-old Johnny Depp.