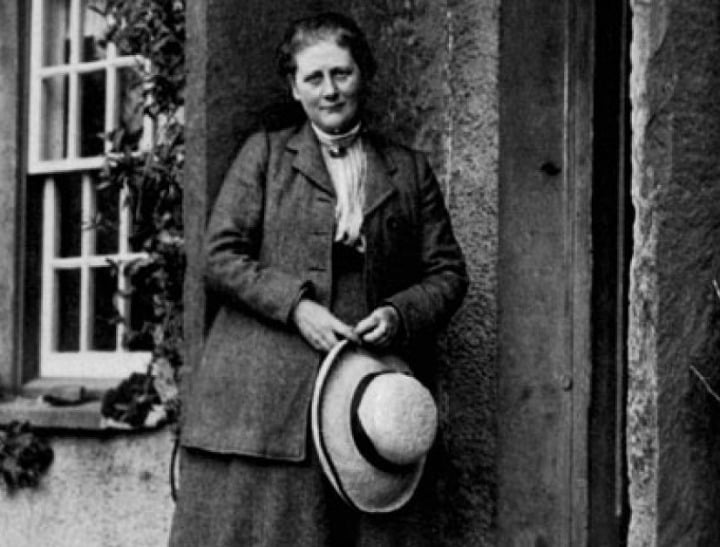 A newly discovered story written more than a century ago by the cherished British children's author Beatrix Potter will be published in September.
The Tale of Kitty-In-Boots, a story about a black cat that leads a double life, was found two years ago by Penguin Random House publisher Jo Hanks.
Potter is best known for The Tale of Peter Rabbit, which has sold 45 million copies and been translated into 36 languages.
The publication of the newly-uncovered tale forms part of this year's celebrations marking the 150th anniversary of her birth.
Ms Hanks found a reference to the story in an out-of-print literary history of the author.
She delved into the Potter archives held at the Victoria and Albert Museum in London and discovered the 1914 manuscript.
"Potter fully intended to publish it," Ms Hanks told the BBC.
"She'd written it twice, rewritten it, polished the manuscript and then had it typeset and started to lay it out in a proof dummy."
The next stage would have been to illustrate it.
"Then World War I began, she got married and she was very intent on building her farming business," Ms Hanks said.
"Those interruptions took over and meant she never went back to the tale.
"I think it's the best of Beatrix Potter. There's humour, there's rebellious characters. During the story we meet a couple of interesting villains."
We are *very* excited to announce a rediscovered Beatrix Potter tale. Discover more here: https://t.co/HuCfGIBEQ7 pic.twitter.com/nWmNZ8BiFp

— Penguin Books UK (@PenguinUKBooks) January 26, 2016