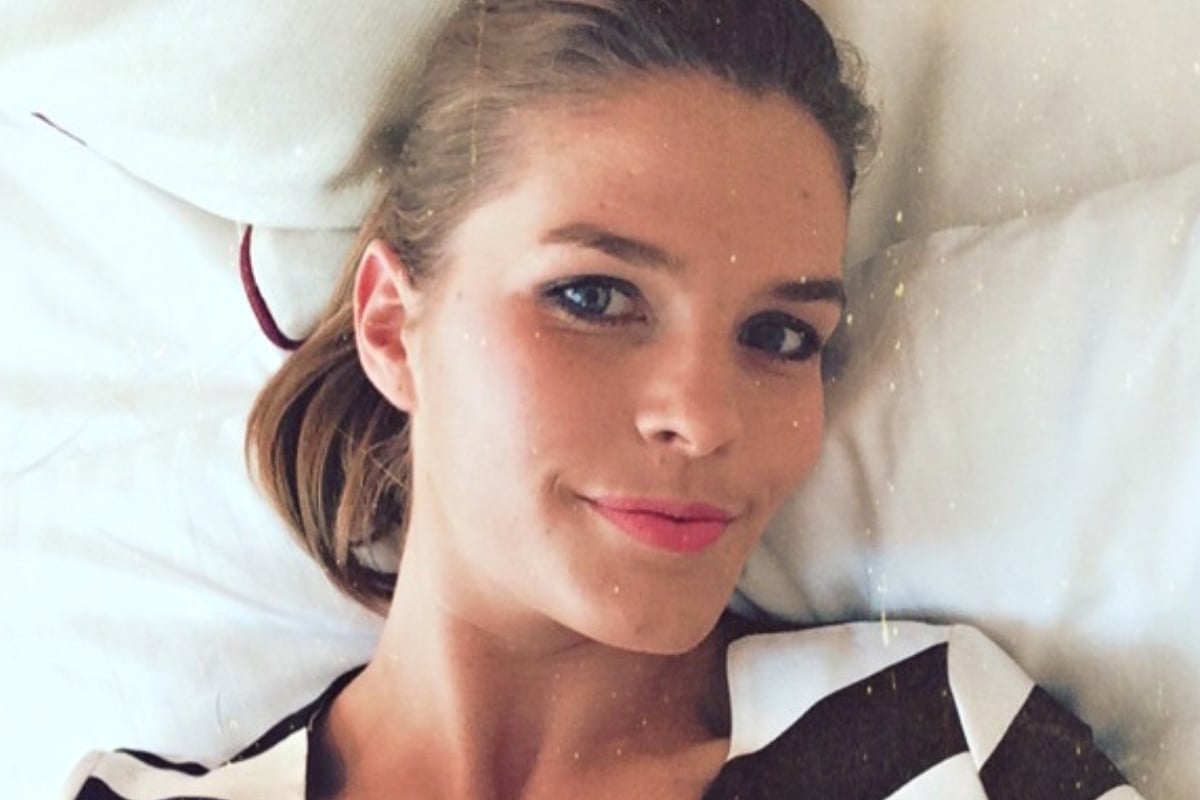 The sound of my alarm shocked me.
'Sunrise' had become my grown up theme song; it was instilled in me. The soft tune had erupted my sleep at 5am, five days per week, for five years. On that particular day, I didn't recognise it.
WATCH: Mia Freedman shares her thoughts on coronavirus. Post continues below.

COVID-19, Coronavirus, Miley Cyrus, the 'Rona' (call it what you will) will impact us all in some way. My story began three weeks ago when I was living blissfully in London.
My lifestyle was quite bland for a self-confessed overachieving thirty 'something'. I went for runs, I had dinner parties, I went to the pub, and most notably – I worked, I worked a lot.
It was a Tuesday, and I had been on an 11-day self-enforced, mucus sponsored sabbatical. I had been showing symptoms of COVID-19, and it was the right thing to do. That day, bleary-eyed me, was ready to return to my normal life.
8.31am and 8.32am were the two times that defined my future, and unbeknownst to me, would dictate how my last day in London would play out.
Before I explain the calls, it's worth explaining my position. I was on my notice period in a role that I adored. But home had summoned, and there were only so many more pint hangovers I could maintain while living the Peter Pan lifestyle. I had an awesome job lined up in Melbourne, that was due to kick off in May, and I was ready to leave – or so I thought.
The first call was my future employer explaining that my role was on hold indefinitely. If that undercut didn't hit hard enough, the uppercut came in the second call. It was my uncle in Australia, stressing that flights to Australia would soon be slashed, and I ran the risk of being stuck in London.
In that moment, I had to make a choice. I could play the risky game and hope that coronavirus would blow over lockdown free, or I could assume that the rumours that London was running two weeks behind Italy were true. I would find myself stuck, with closed borders, rent (London rent at that), no income past my notice period, no ability to find work, and no chance of getting back to Australia.