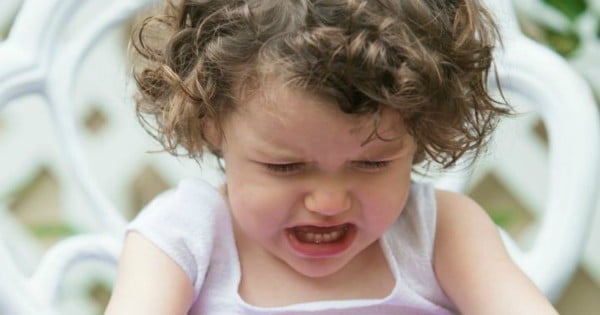 "You're not you any more."
The sippy cup spout was still gunky, smeared with the remnants of a half-squished date. I stared at it in disbelief, then shoved it at my husband. 'How could you miss this?' I said.
I'd been busy packing the baby bag at that point, in preparation for taking my daughter to Rhyme Time the following morning, and it had been my husband's job to do the dishes; but his definition of washing dishes involved vaguely waving them under running water at the sink.
He squinted at the spout, then shrugged. 'You don't have to be a bitch about it,' he said.
We'd only recently moved to the city, which was an added layer of stress to the already stressful transition to becoming parents, with its sleep deprivation, zero downtime and chores that never ended. Most nights we fought, and there was a constant tension between us, a tension that felt confusing, because we were working together to raise our baby, but pulling apart in so many other ways.
All I knew about my husband at that moment, when he called me a bitch for overreacting about the sippy cup lid, was that I hated him. Intensely.
Even so, I only meant to yell at him. But my hand, driven by pre-menstrual hormones and a year's worth of pent-up rage, seemed to have a mind of its own as it rose swiftly in the air and connected squarely with his cheek.
I stood there, stunned. The man with the tired eyes in front of me was the love of my life and I'd just hit him. Immediately I apologised, but he brushed me away. 'You're not you any more,' he said. 'You've become a different person.'
That was last night – a night that marked a new low point in our relationship, and I wondered if other couples found the changes after having a baby as hard as we did.
Today I am on a tram travelling to Rhyme Time, going to a group held for mothers with babies, and I'm hoping to make some friends in a city where I don't know anyone yet. My daughter is on my lap and together we look through the window at the high rises, the water inlets, the sun shining off the sea. This was all meant to be our new beginning – only it feels like the beginning of the end to me.
I get off at Southport Station, and push the pram down the road to the library. It's crowded inside. I make my way to the back and squeeze into an aisle bench amongst a dozen other mums. They're young and trendy in their city frocks and sandals, jigging babies on their knees.
I unpack our supplies on the inch of spare space beside us: pink sippy cup (clean, thanks to me), box of sultanas and my daughter's Peppa Pig doll that she'd insisted on bringing. The mum on our right gives me a quick polite smile, but before I can compliment her on the cuteness of her baby, she's turned her face away.
Just before the program starts, my daughter begins to cry. She's spotted the climbing blocks up the front and she wants to have a play. For the sake of peace I take her to the blocks. She climbs and crawls over the solid squares of foam, legs pumping furiously, and when the presenters take their seats, she's finally sated and happy to go back to ours.