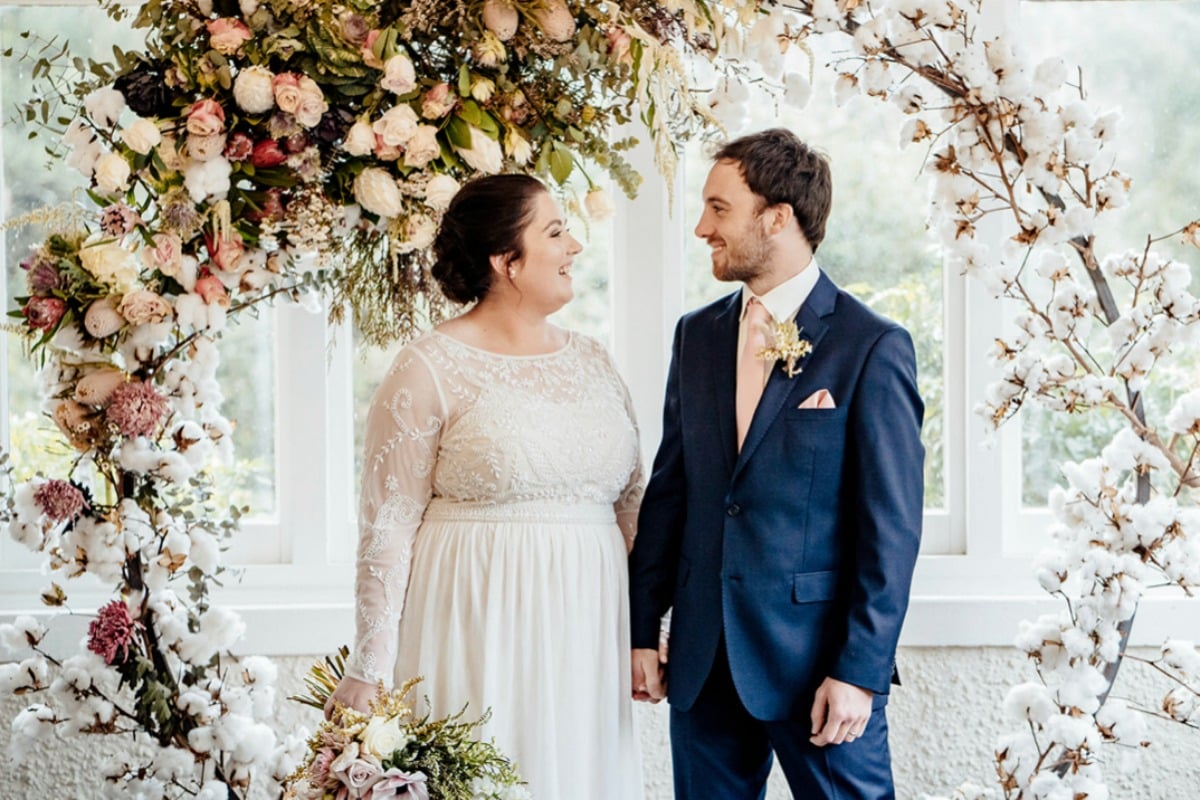 Two weeks to the day before my wedding my mum died. There's no fancy way of saying it, it can't be sugar coated and tied up all nice. It is what it is – as my sister bluntly reminded me whilst we sat at the hospital 'you knew the risks' of planning a wedding with a terminally ill mum.
To take you back a bit – my mum was diagnosed with stage 4 endometrial cancer in March 2018. Four and a half years earlier she had fought and well, we thought beaten, stage 2 ovarian cancer and had almost hit the celebratory five year mark.
The day she learnt of her new diagnosis is up there with the worst most dramatic days of my life. Those 24 hours changed my life forever and looking back it was the day I started grieving for the woman my mum was.
Let's increase the survival rate of Ovarian Cancer. Post continues after video.
In July 2018, my wonderful partner proposed and at the time my mum was well. She was going through chemo but she was on this radical diet and she was beating cancer. The night after the proposal my mum and step-dad (Pete is my stepdad but he's an integral part of my life and for all intensive purposes I refer to him as my dad) took my partner and I out for dinner and mum was so excited at the prospect of planning a wedding.
For six months we went over details, finalised venues, chose wedding dresses and worried about dumb things like what colour shoes the flower girls would wear and who we would invite. Mum drove me insane. I am one of seven children and I was the first to get married and boy, did both mum and Pete have some opinions. They needed to be involved in every decision and some days it almost led to there being no wedding.
Christmas 2018 was hard. Mum was getting sicker and her cancer was proving somewhat difficult for the amazing doctors at St George private to solve. She was having world first procedures and groundbreaking surgeries but still the cancer was returning.
2019 started off hard and to be honest it never really got better. In March, after a pretty tough few months, my partner and I discussed the inevitable – what do we do if mum dies the week before the wedding? Should we cancel it or do we keep going? We both decided that mum was living for this wedding and how do we explain to her well we think you might die so we've cancelled the wedding.