Taylor Swift and her famous friends have been called many things. Like a girl squad. Or a really, really exclusive, celebrity cult for only the most ridiculously good looking.
But comparing being friends to Taylor Swift to having an autoimmune disease? That's definitely one we've never heard before.
The comments were made by New Zealand singer-songwriter Lorde—who naturally, regretted the comparison almost as soon as the words left her mouth.
"It's like having a friend with very specific allergies," she said of her friendship with the Bad Blood singer in an interview with The Guardian.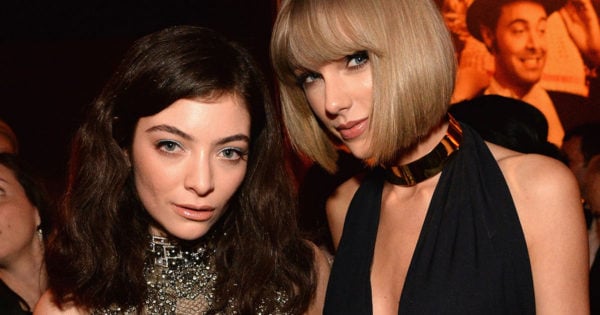 "There are certain places you can't go together. Certain things you can't do. There are these different sets of considerations within the friendship.
It's like having a friend with an autoimmune disease."
LISTEN: Taylor Swift had the best response to sexual harassment and it gives us hope. (Post continues after audio).
People were quick to call out the comparison as "insensitive," especially as one of Taylor Swift's other best friends, Selena Gomez, has spoken openly about her battle with lupus, a chronic inflammatory disease where the immune system attacks your own tissues and organs.
I wonder how @selenagomez feels about this. What an incredibly ignorant analogy to make @lorde. pic.twitter.com/McbWd058DW

— Stephanie Marie (@stefinitely85) June 19, 2017