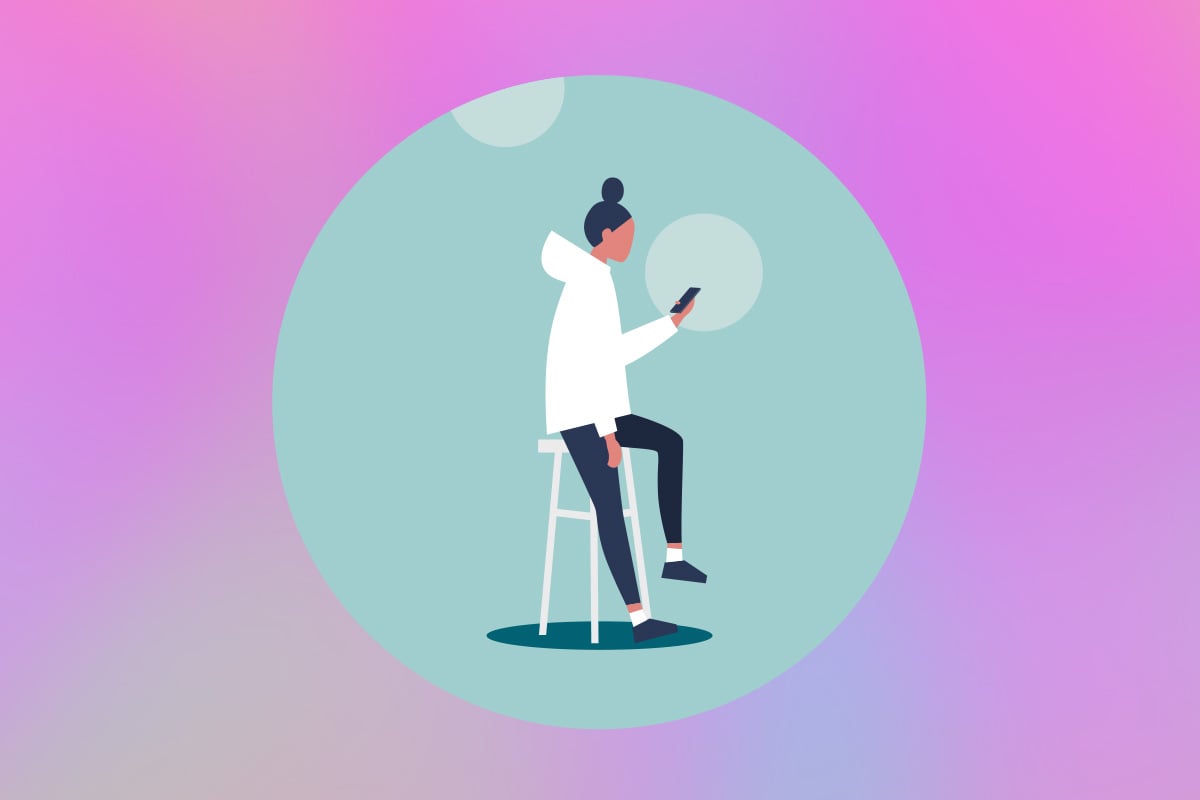 At work, at a party, at a family gathering, you've probably heard this conversation play out:
"How've you been?"
"So busy!"
"ME TOO."
"How's work/the kids?"
"Work's nuts/The kids are so busy/Getting through it all!"
"Same."
Pause.
There is nothing inherently wrong with this conversation. It's small talk, and sometimes the situations call for it.
But one thing we're getting extremely good at in social interactions is masking. We mask what's really happening. We default to 'busy' because we all know that there's nothing worse in our society than looking like you're doing nothing.
We apply the same rule to our social media lives. We've become experts because we perform 'busyness' online, every day. What we don't do is say that we're lonely.
On a digital level, we're more connected than ever. And yet, somehow we feel distant.
We're trying to bridge this gap between the real 'us' that people know in person, and the digital 'us' we present to the world. The problem is, when the digital 'us' starts to control our feelings too much and affects how we perceive reality.
It's that old cliché that you can be in a room full of people and feel completely alone, and it's never been truer.
Take that proverbial room and imagine your social media feed as that room. It's filled with people with better bodies, better clothes, better houses, better careers, better relationships, better social lives, more money, better smash cakes – better everything. At least that's what we tell ourselves.
Now think about how often you enter that room. Every morning, the glow of an iPhone or Android screen signals the start of our days. If I haven't checked my Instagram in the first five minutes of waking up… have I even woken up yet?
The addictive slot-machine-like power of social media makes it virtually impossible to not enter the room. What if I miss out on something? How are my likes going? Who sent me a message? Who didn't?
It's not our fault. In a world of 24/7 instant gratification – instant news (which is often more horrifying than gratifying), instant entertainment, instant shopping, next-day delivery of fashion, instant food, instant communication – we've become stuck in a cycle. It's the reason why the idea of a digital detox is a thing, and for most of us, a scary thing. (For starters, I might actually regain feeling in my left thumb if I stopped scrolling, but why would I do that?)
When we're in this digital room every day, it affects how we feel and operate in the world. We check our feeds for a dopamine hit, because social media promises that.
Often it delivers – social media offers us greater means of connection, moments of inspiration and pure self-expression. Personally, I'm a huge believer in it.