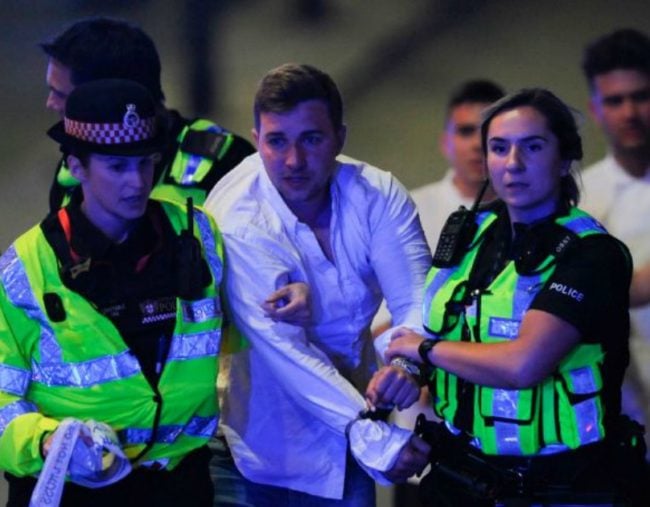 UPDATE: Another civilian has been confirmed dead after the terror attacks in London.
Metropolitan Police Commissioner Cressida Dick announced on Sunday morning local time that the death toll had risen to seven after the "appalling and tragic" incident.
That means 10 people, including three terrorists, are dead after the attacks on London Bridge and Borough Markets.
Met Police say the three terrorists were shot dead in the Borough Market.
Police rushed to the chaotic scene on Saturday night where shots were heard and authorities urged Londoners on Twitter to "run, hide, tell" if they were caught in the attack. The BBC cited police as saying there had been more than one fatality.
Tomorrow's front page: Terror on London Bridge pic.twitter.com/Dxdz44pIcv

— The Sun (@TheSun) June 4, 2017
The attacks come days ahead of a June 8 election and less than two weeks after a suicide bomber killed 22 people at a pop concert by US singer Ariana Grande in Manchester. There was no immediate claim of responsibility.
The BBC showed a photograph of two possible London attackers shot by police, one of whom had canisters strapped to his body. Hours after the attack the area remained sealed off.
The London ambulance service said at least 20 people had been taken to six hospitals across the city. Three major London hospitals said that they were on lockdown to keep patients and staff safe.
A Reuters reporter said some time after the attack began that he had heard loud bangs near the Borough Market area.
Streets around London Bridge and Borough Market, fashionable districts packed with bars and restaurants, were been busy with people on a Saturday night out. BBC showed dozens of people, evidently caught up in the attack, being escorted through a police cordon with their hands on their heads.