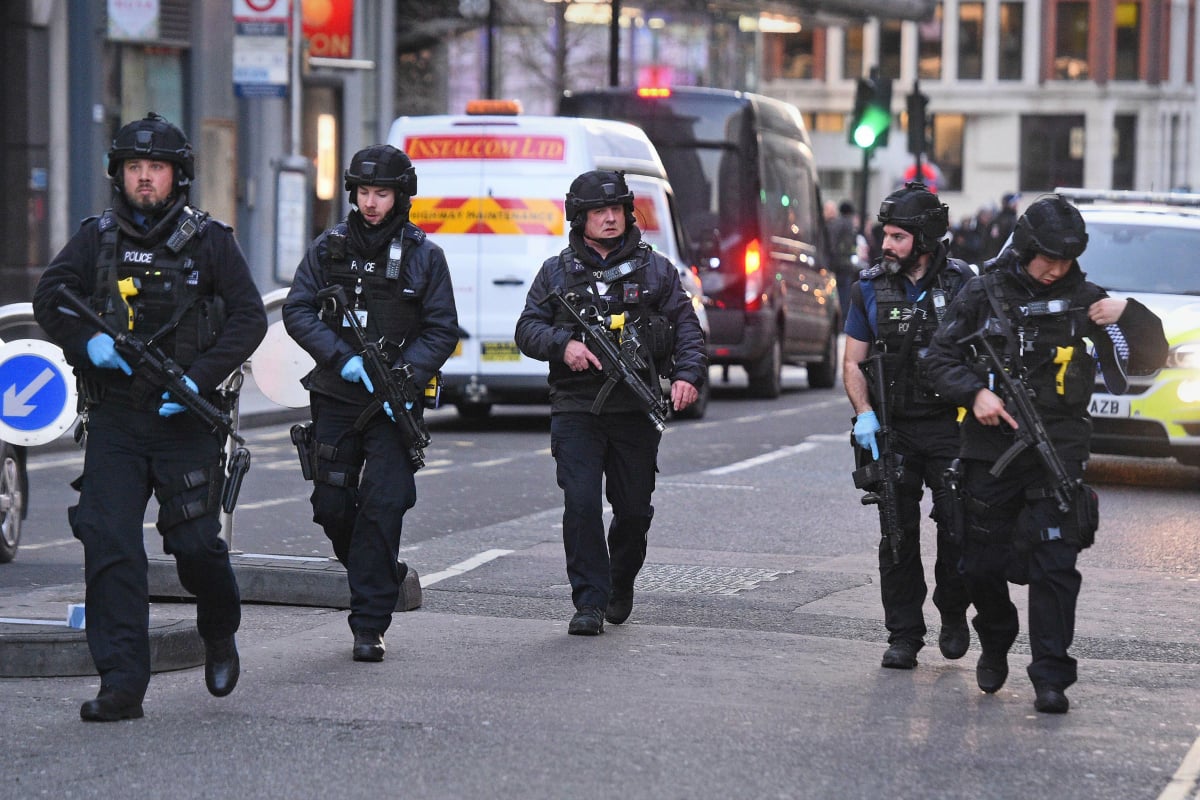 — With AAP. 
Just before 2pm on Friday (local time) on London Bridge, Usman Khan wore a fake explosive vest and waved a long knife as he launched a terrorist attack on the public.
He stabbed several people, leaving two dead and three more injured.
Minutes after the stabbings, the knifeman was wrestled to the ground by members of the public. He was then shot dead by police.
One video posted on social media shows two men struggling, before police pulled a man in civilian clothes off a black-clad man on the ground. Gunshots followed.
Karen Bosch, who was on a bus crossing the bridge, said she saw police "wrestling with one tall, bearded man" and then heard "gunshots, two loud pops."
She said the man "pulled his coat back which showed that he had some sort of vest underneath, whether it's a stab vest, or some sort of explosive vest, the police then really quickly moved backwards, away."
Armed-response officers then shot the knifeman dead.
Julia O'Dell, 25, who works in sales at a software store on nearby Borough High St told The Guardian she was on her lunch break shortly after 2 p.m. when people started running from London Bridge as the incident unfolded.
"You could see fear in people's eyes; there were tourists as well as people who worked around the market," she said.
Here's everything else we know about the London Bridge terror attack 2019.
The London Bridge victims
Two victims died and three injured people were taken to hospital following the attack.
One of the victims has been named as 25-year-old Jack Merritt, a course co-ordinator for prisoners' rehabilitation program Learning Together.
Shortly before the attack began, both Merritt and Khan reportedly attended a conference on prisoner rehabilitation at Fishmongers' Hall in central London.