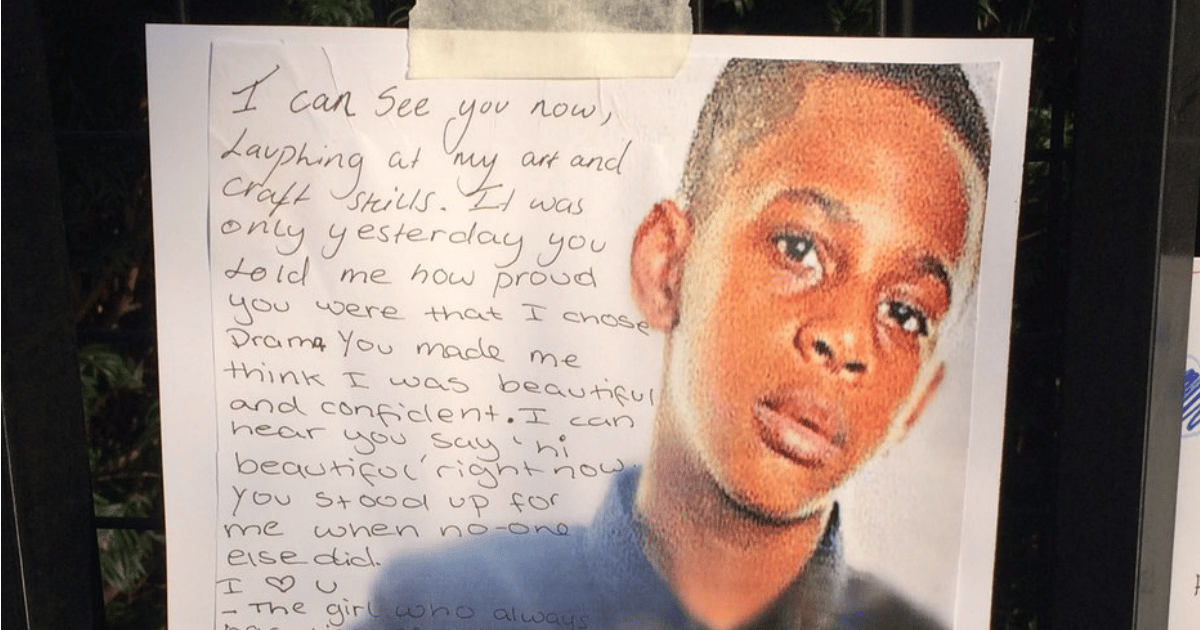 Children looked on in horror as one of their classmates was fatally stabbed outside their north-west London high school on Monday.
Student Quamari Barnes was attacked outside Capital City Academy in Willesden about 3.30pm as school finished.
Witnesses claim the terrified 15-year-old ran shouting "he's going to stab me" before his attacker chased him down and murdered him, the Evening Standard reports.
Police said paramedics found Quamari with multiple stab wounds and rushed him to hospital, but he was pronounced dead shortly after arriving.
The teenager's death has devastated his family and friends, who have begun leaving tributes, both at the school and online.
Quamari's aunt told the Evening Standard that his mother "can't believe he has gone" and she is "devastated".
"Quamari had the best heart. He was a wonderful family boy. We just don't know why this happened," his aunt said.
One of Quamari's school friends paid tribute to the boy with a heartbreaking note.
"I can see you now, laughing at my art and craft skills," the note read.
"It was only yesterday you told me how proud you were that I chose drama. You made me think I was beautiful and confident.
"I can hear you say 'hi beautiful' right now. You stood up for me when no one else did."
Detectives have arrested a 15-year-old boy suspected of committing the murder at an address in Norbury at 1.30pm on Tuesday, the Evening Standard reports.
The suspect remains in custody at a north London police station.
Twelve teenagers were fatally stabbed in London last year, according to The Mirror.