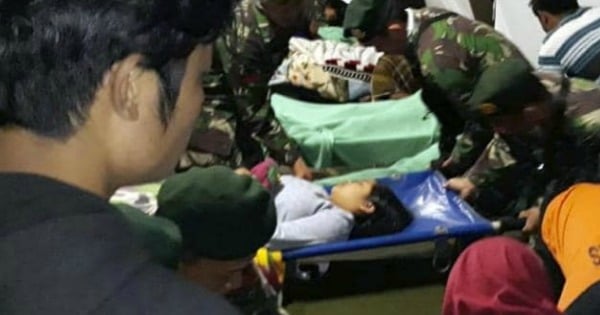 The death toll from a magnitude 7.0 quake to hit Indonesia's tourist island of Lombok has risen to 82 with thousands of people evacuated, disaster officials said.
The powerful quake has come exactly one week after another deadly tremor hit the island triggering panic among tourists and residents and was also felt on neighbouring holiday island Bali.
On Lombok, thousands have fled from their homes to gather in the safety of open spaces.
Disaster officials say the death toll has now risen to 82, from the 32 earlier reported, Reuters said.
#prayforIndonesia
Seconds of seconds when an earthquake occurs, residents are praying at the mosque????????
This in lombok indonesia
pic.twitter.com/DDPSyVZqLL

— adv (@Advskrrr) August 5, 2018
Agung Pramuja, head of the Disaster Mitigation Agency in the West Nusa Tenggara province, which includes Lombok and neighbouring islands, said the agency is still collecting data on the injured.
The highest number of casualties was in North Lombok district, where 29 people died, Muhammad Rum, the head of West Nusa Tenggara province's disaster management agency, told broadcaster Metro TV.
Indonesia is currently hosting two ministerial level conferences on regional security and counterterrorism with Australia in Bali and Lombok.
Chief security minister Wiranto, who is in Lombok with his regional counterparts from Australia, New Zealand, Australia and Myanmar, said that a meeting on counter-terrorism, which was set to be held on Monday, has been cancelled.