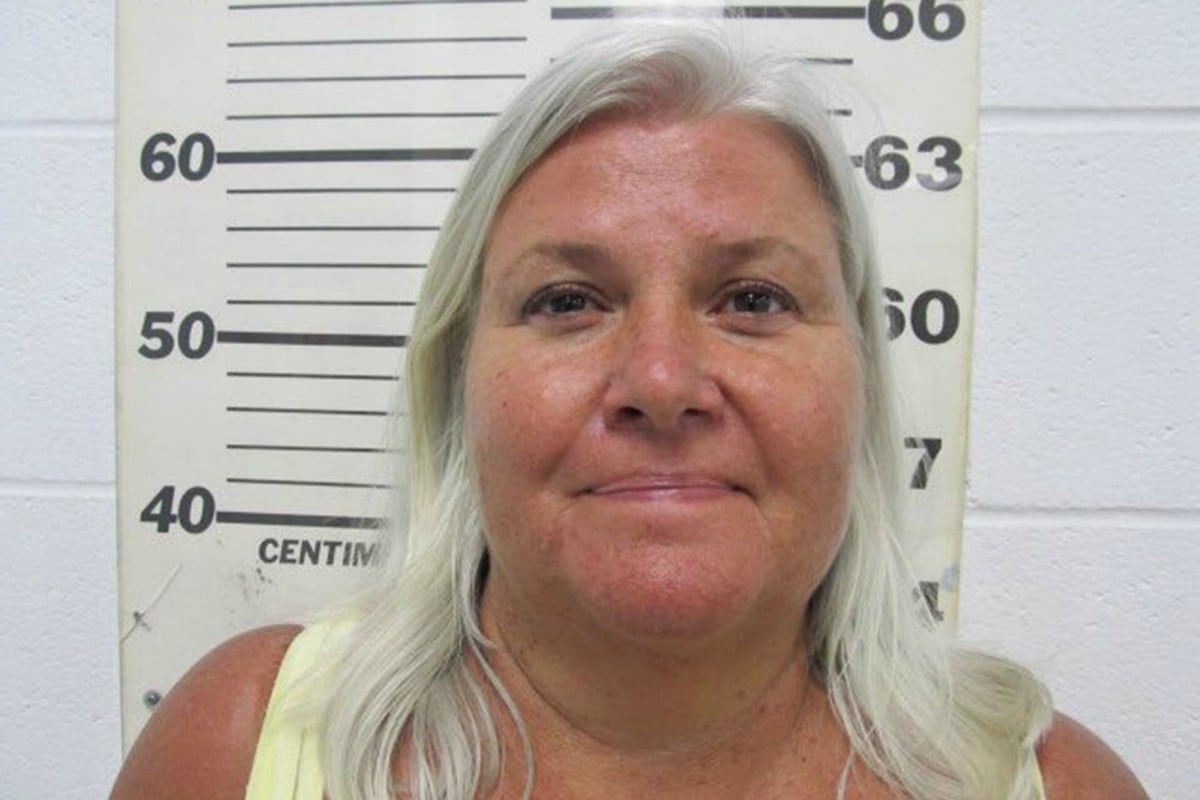 When police busted into the Minnesota home of missing man David Riess on March 23, 2018, they found the bathroom door shut and a towel wedged tightly along the bottom edge, a sort of makeshift seal.
On the other side, the 54-year-old's bloodied body lay covered in a blanket, with gunshot wounds to the chest.
His car, a white 2005 Cadillac Escalade, was nowhere to be found. Nor was his wife.
'The killer grandma' on the run.
Around the time David's body was discovered, Lois Riess was sitting in a casino in the town of Northwood, Iowa, more than 60 kilometres south.
Lois, a grandmother of five, was well known as a problem gambler back in Minnesota. Her addiction, and the ways in which she fuelled it, earned her the nickname "Losing Streak Lois" from local authorities.
Over the years, she'd stolen large sums of cash, including more than US$100,000 (AU$145,000) from her cognitively disabled older sister for whom she was the primary guardian, CBS reported. Despite a 2016 court order, Lois never repaid her.
With police searching for her as a 'person of interest' in the investigation into her husband's death, Lois moved south towards Florida. Police later found hand-drawn maps in her car, plotting the route from Minnesota to a town called Fort Myers Beach, according to The Daily Beast.
Along the way, she gambled at various casinos and cashed US$11,000 (roughly AU$16,000) in cheques – some forged – from David's bank account.
'Stormy Liberty' and the lookalike murder.
On April 2, a woman named Theresa Koster noticed a woman staring into her car, which was parked in the driveway of her Fort Myers Beach home. When she approached, the woman muttered something about the "wrong house" and hurried away, The Star Tribune reported. But Theresa recognised her immediately: Lois Riess.
Though Theresa lived in Florida over winter, the rest of the year was spent at her Minnesota residence in Blooming Prairie — the same town where Lois and David Riess lived. Theresa had even invited the couple to stay with her in Florida, but they'd never taken her up on the offer.
Just days earlier, a friend of Theresa's had received a phone call from a woman named "Stormy Liberty" asking for Theresa's Florida address. Police later linked the call to Lois after they discovered she'd tried to open a mobile phone account under the same alias.
Listen: Intrigued by true crimes? Catch the latest episode of True Crime Conversations. Post continues after podcast.

Two days after the strange encounter at Fort Myers, CCTV footage captured Lois walking with a woman at a nearby resort.
The woman was 59-year-old Pamela Hutchinson. She was from a Florida town called Bradenton, but had come to the area to support a friend who was scattering her husband's ashes.
Lois and Pamela were not previously known to each other, but it seemed they'd struck up some sort of connection. Enough so that the following day they were captured having a drink together at a local brewery, then entering the condo where Pamela was staying. That was the last time Pamela was seen alive.