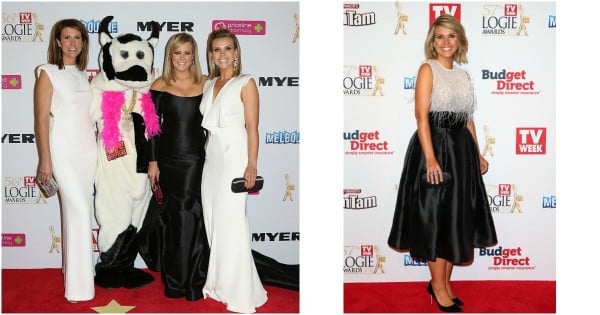 Tomorrow's the big day. No, not Mother's Day (sorry, mum) but the Logies. TV's night of nights.
As the stars prepare to frock up, we decided to find out what really goes on behind the makeup, the dresses and that veil of calm they present on the red carpet.
Edwina Bartholomew.
While she might look cool, calm and collected on the red carpet, Sunrise presenter Edwina Bartholomew wants you to know the getting ready process is anything but.
"People don't realise that you have to start getting ready at nine bloody am," she told Mamamia.
The one trend that never seems to go out of style?
"You'd be surprised by how many women go commando on Logies night. It's either that or the full length spanx. I'm a big fan of using my bra as a bag – it's surprising how much you can fit in there!" she says. (Watch: See what happened last year when Mamamia went to the Logies. Post continues after video.)