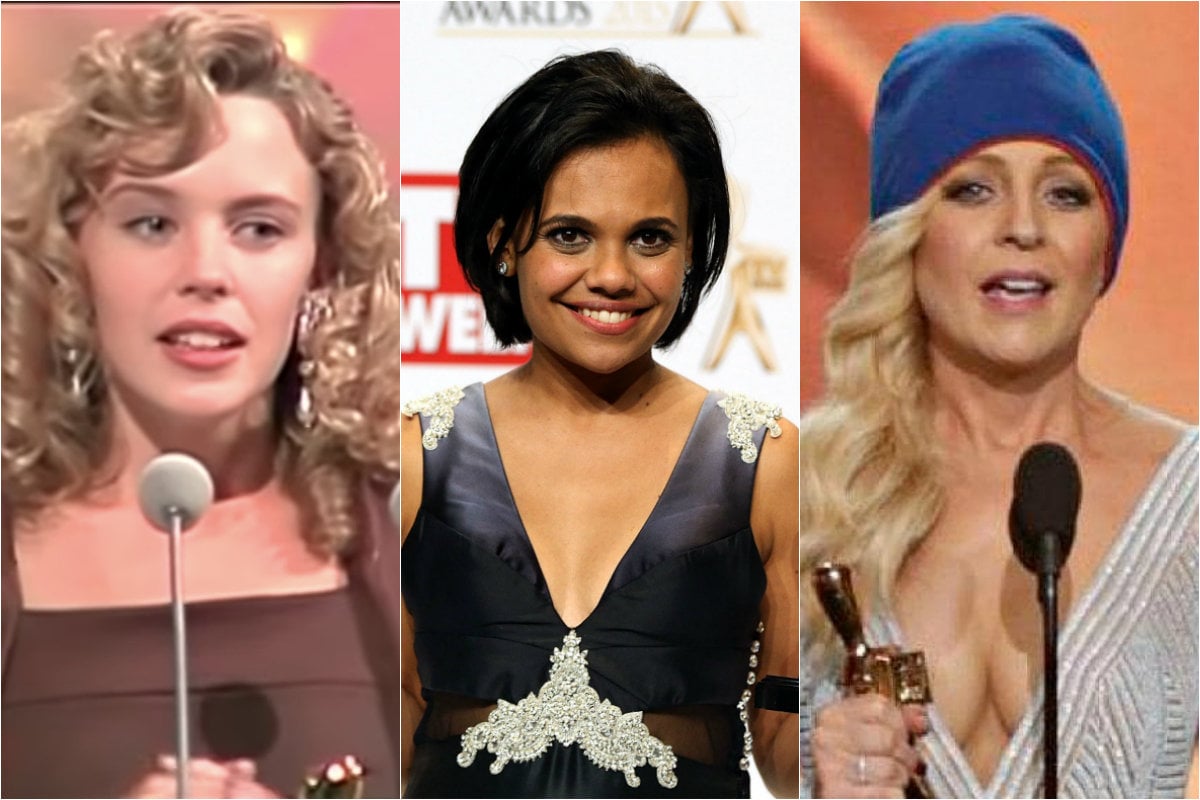 This weekend was meant to mark the 62nd Logie Awards.
Due to the coronavirus pandemic, the prestigious awards ceremony was called off earlier this year for the first time since it began in 1959.
Now, though, it's proved an opportunity to reminisce and reflect on the history of the Logies, filled with the sometimes controversial, often influential and always hilarious moments the ceremony is known for.
From powerful to painfully awkward, here are just some of the most memorable moments from the long history of the Logie Awards.
Waleed Aly's Gold Logie speech.
Waleed Aly accepts the Gold Logie Award. Image: Getty.