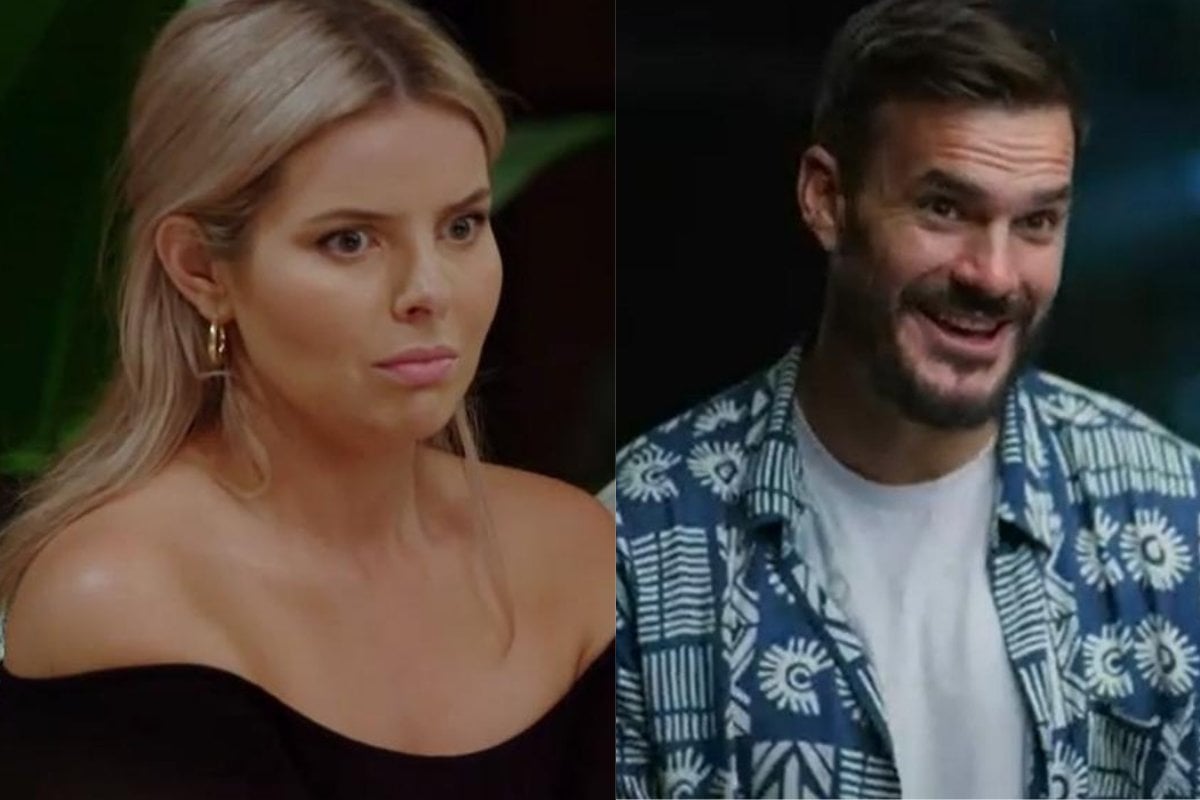 What is wrong with our reality TV stars?
Okay, okay, that's a loaded question.
But really, why are so many of this year's reality TV participants professing a lack of empathy? And why do they seem so goddamn proud of the fact?
Last night, former Survivor contestant turned former Bachelor star turned current SAS recruit Locky Gilbert gave the performance of a lifetime when he broke down in breathless (and suspiciously dryless) sobs as a video message from his partner, Irena Srbinovska, was played.
Watch the trailer for SAS. Post continues below.
Actually, he began crying as soon as he sat down in front of the screen - the video hadn't even started playing.
"His face looks dry," Directing Staff (DS) Clint Emerson said. "The guy's been acting his whole life."
"They're not real tears," Chief DS Ant Middleton scoffed. "I'm not convinced."
No-one was convinced. Besides Locky himself, that is.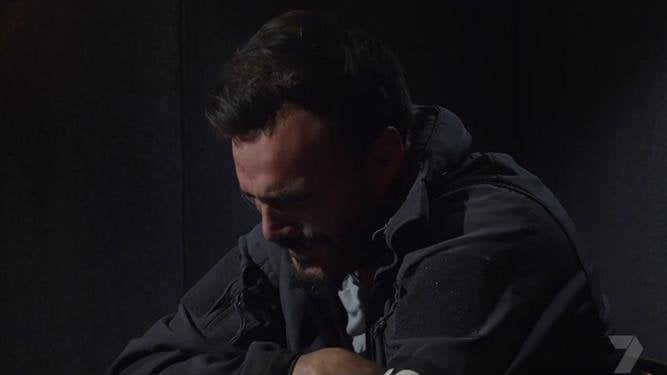 Cry me a river. (Image: Seven Network)