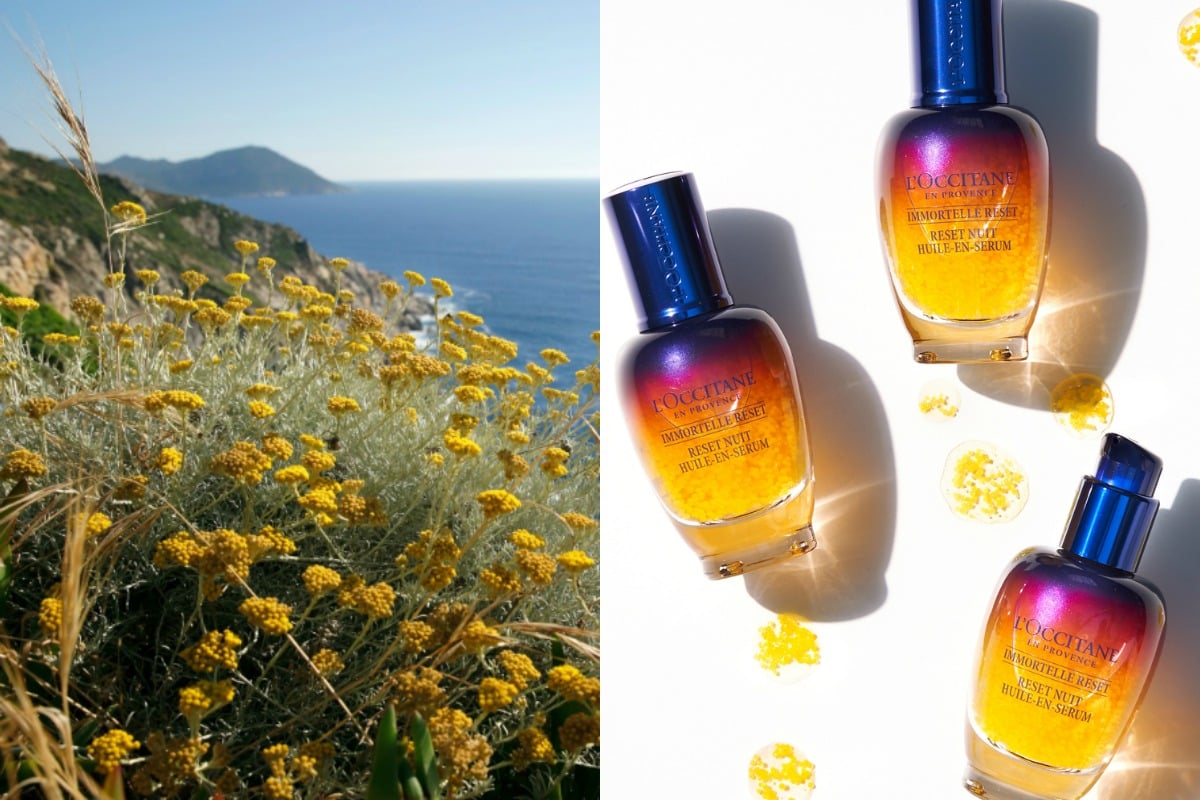 If you're like us, you might have a touch of what we call Techy Skincare Buzzword Fatigue.
OK, so we're still working on the term, but you get the idea: seemingly every week, a baffling invention or new-age technique pops up ready to revolutionise the way we, you know, manage our faces.
In the beauty-sphere, there's certainly something to be said for those hardworking ingredients that are proven to stand the test of time.
And more often than not, these elements are found in nature, and sourced from the very place they've thrived for centuries.
Like on the idyllic island of Corsica in the South of France, home to charming seaside towns flanked by pine trees, dramatic mountain landscapes and a beachside scene that rivals St Tropez.
As far as daydreams go, it's very easy to imagine yourself traversing the wild countryside, basket in hand replete with cheeses and fruits from the local markets. 
On your mission to find the perfect picnic spot (of which there are many) you might stumble across a beaming yellow flower and be tempted to pick it and put it in your hair.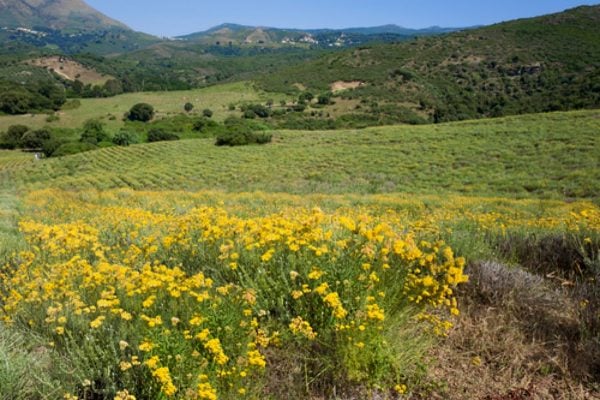 Resplendently bright and fragrant, the wildflower immortelle grows naturally all over the Mediterranean, but at a bespoke plantation on the island, it blooms in abundance with a glorious sea of yellow.
This is the site of French skin and body care brand L'Occitane's world-first large-scale cultivation of immortelle, launched in 2004, which spans 50 hectares of bountiful blooms.