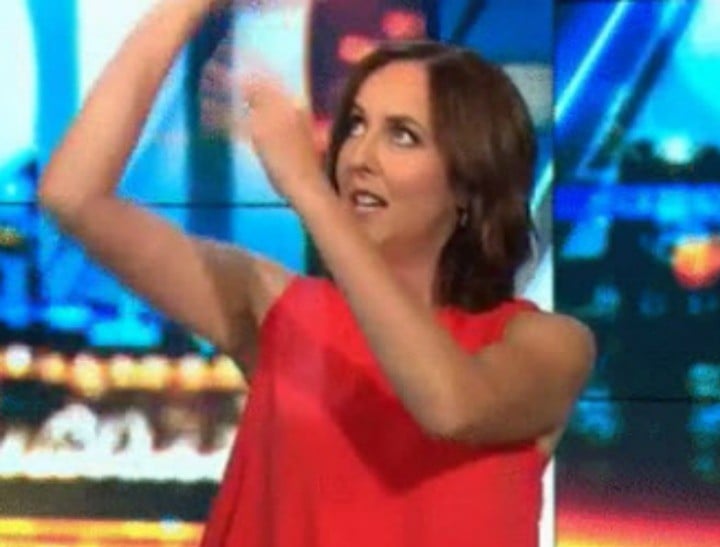 It's been a long, hard road for Liz Ellis and her partner in recent years.
But tonight, former netball star, coach and media personality Liz Ellis announced live on The Project that she is expecting her second child after four gruelling years of IVF and three miscarriages.
"It's been four long years, I've had five rounds of IVF and three miscarriages, but finally, I am pregnant," Ellis happily announced.
.@LizzyLegsEllis has some big news… ???? #TheProjectTV https://t.co/5cjSLQ9u9l

— #TheProjectTV (@theprojecttv) October 21, 2015
"We've got a beautiful little girl, Evelyn, who turned four a couple of weeks ago."
The 42-year-old said after having her daughter in 2011 naturally, she was expecting no fertility issues.
"I thought, 'Oh, all you have to do is have sex and you're done again'," she said.