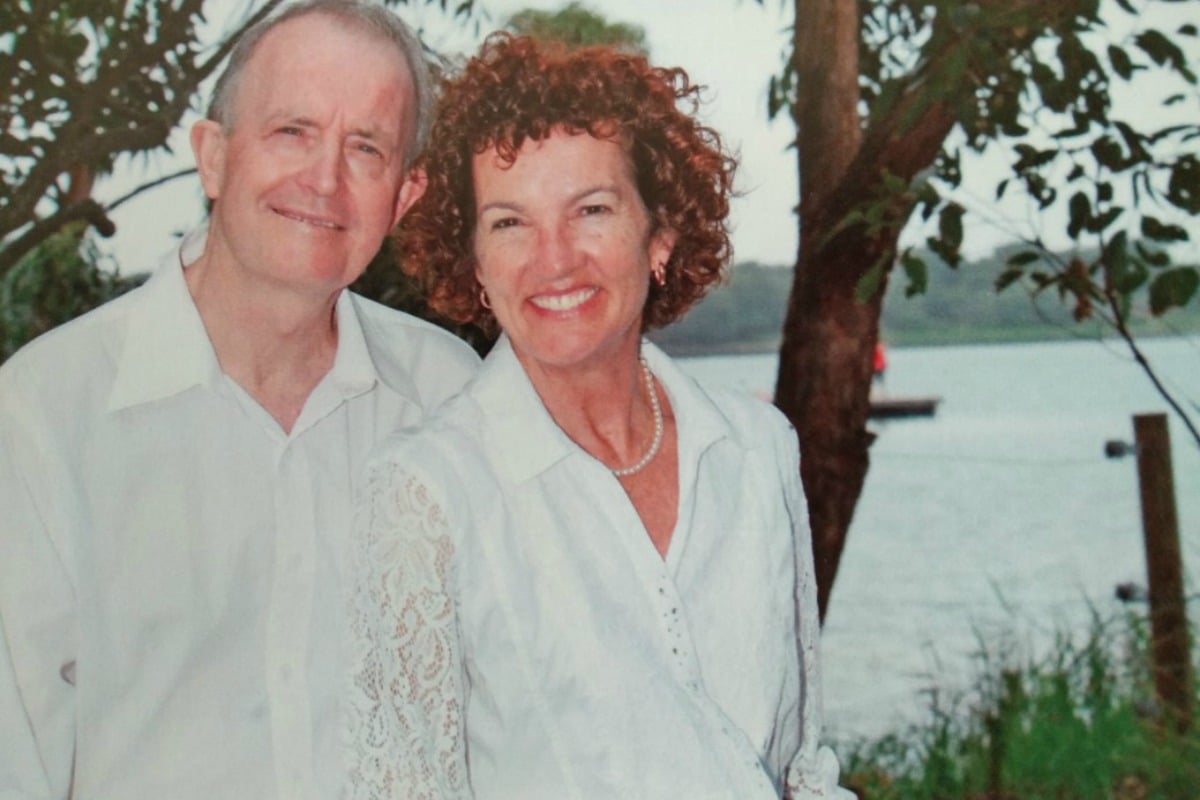 Susan and Peter Erskine have been together for 33 years, and for four of those they've been waiting for Peter to die.
Strangely, the diagnosis came at exactly 11am on the 11th of the 11th, 2015.
But the Erskines now have a completely different affiliation to Remembrance Day – it was the day they were told Peter had six weeks to live.
"He wasn't supposed to make it past Christmas," Susan told Mamamia.
Samuel Johnson was faced with her sister's terminal cancer. Post continues after video.
Peter was told he had terminal prostate cancer and it had metastasised and spread to his bones.
"My heart just sank and I started to cry. It was really shocking," said Susan.
But Peter didn't die and the New South Wales couple now just live in a state of limbo, waiting for the inevitable but having no idea when it will come.
Sometimes Peter is really ill, sometimes he feels better, sometimes Susan even forgets he's sick.
"It's hard to go to that dark place and then come back out of it and live again knowing there's no chance of a cure.
"You feel like you're living in a bubble," Susan explained to Mamamia. "And I would give anything to go back to the day before this bubble."
"There are people on the lucky side who don't have to think about mortality, and then there's us," she said.
"You never really deal with death until you have to. We all think we're immortal don't we… even though of course we're not."