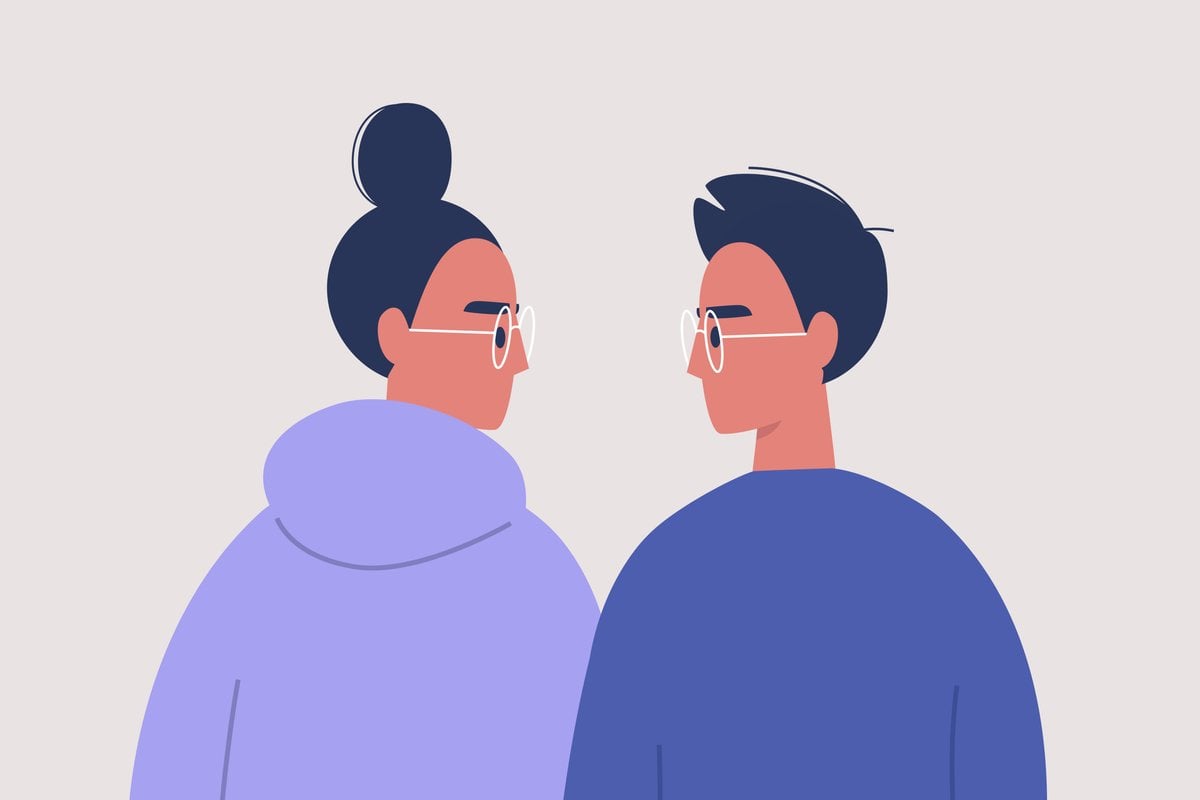 When my boyfriend tested positive to COVID-19 four days into the new year, I had no doubt in my mind I was going to test positive as well. 
We had just spent a week bouncing between each other's houses, sleeping in the same bed, going to the same shops, and sharing meals. 
"At least when I get COVID we can look after each other in isolation," I said over the phone, expecting a positive RAT result that day. 
But after two more RAT tests, the positive line never came. 
As baffled as we both were, this experience isn't exactly rare. 
Watch: Inside our News Editor's isolation space. Post continues below. 
"My boyfriend and I shared a bed and worked from home together for a full 12 hours. He tested positive the next day while I remained negative," Lucy told Mamamia.
"My husband got COVID but my two daughters and I didn't. We were in the same house and weren't isolating separately," Hannah shared. "We assumed we'd all just get it but we never did."
It's a familiar story.
Lily also couldn't believe that her partner managed to avoid COVID-19 after she tested positive three days before Christmas. 
"We'd been sleeping in the same bed, kissing, hugging, and sharing a water bottle just the day before. He either had a super immune system, or the vaccine was really working," she wrote in a piece for Mamamia. 
Gemma, who recently recovered from COVID-19, was in the same boat.