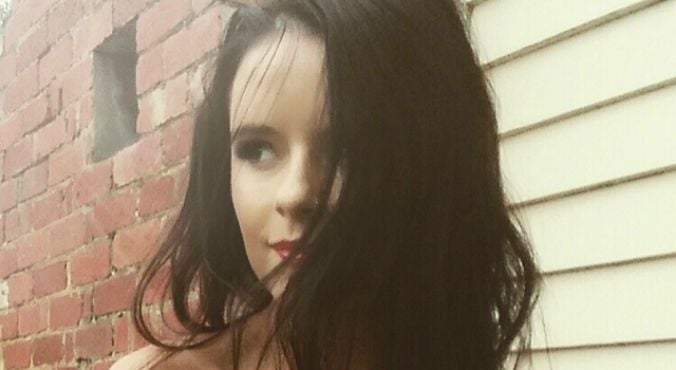 Image: supplied.
As I frantically scurry through my make-up bag, and finally locate my favourite concealer, I give thanks to the universe for the invention of make-up. It not only covers up my bags after a restless night's sleep but makes me feel and look better.
Like any 20-something year old, I procrastinate and leave university assignments until the last minute, take too many selfies, have an online shopping addiction and pine over men – wondering why he hasn't made the effort to contact me? Surely my cheesy jokes and funny stories impressed him on the weekend? I am a total catch, right?
RELATED: The one killer concealer you need in your life.
What kind of guy would want to know about my endless list of medical conditions over the years?
"Hey, I'm Anna. I have a reoccurring spinal tumour that causes crippling pain – want to see my battle scars?"
Doesn't really sound like the most romantic pick up line, does it? For this reason and to avoid any awkward conversations, I have become a pro at hiding my illness.
Wake up, apply make-up, straighten hair, take medication, slap on a smile, repeat. This is the façade I have been putting on and perfecting for years.
Let me explain.
RELATED: My cancer journey: "Why I chose to go against convention".
It was the year 2002. I was 11 years old when my normal life as I knew it was turned upside down, never to be the same again. This was all thanks to a tumour, the size of a small football, growing from my sacrum (base of my spine). (Post continues after gallery.)
Celebrities who have battled cancer
After a long eight hour surgery, surgeons were happy they removed it all. The tumour was benign and had a near to zero percent chance of returning.
However, in 2007, the tumour returned and surgeons had to remove it again. Then again in 2008, after a routine scan, I was told the tumour had returned. This time it was aggressive and at just 17 years old, I was told I had cancer known as a neuroblastoma.
RELATED: This is what it's like to have cancer when you're 24.
I was thrown into six months of intensive chemotherapy. I quickly realised that losing my hair was the least of my worries. I was suddenly fighting to survive as my small body rejected the chemo and life threatening infections set in.