By Madeleine Compion
I first got Alopecia Areata five years ago, when I was 29 years old. It was when my husband and I made the decision to immigrate to Australia from South Africa. Some specialists refer to this as the triggering event – a really stressful situation that may trigger the start of Alopecia.
I was brushing my hair and big clumps of hair started to fall out. Within days there was hair all over the floor. Both my mum and sister have lived with Alopecia since I was young, so I knew straightaway what it was. Not long after, I was officially diagnosed with Alopecia Areata and was left with a head full of bald patches.
It was devastating. I thought it would have been easier to deal with it, given I have seen both my mum and sister live with this condition. But nothing or no one can prepare you for the shock and heartache you feel with each bundle of hair falling out. There was no escaping it. Every morning, I would wake up to clumps of hair all over my pillow.
My hair was everywhere except on my head. I just wanted to pick it up and glue it back to my head. My husband kept hovering it all so I wouldn't get upset, such a kind, thoughtful and loving act.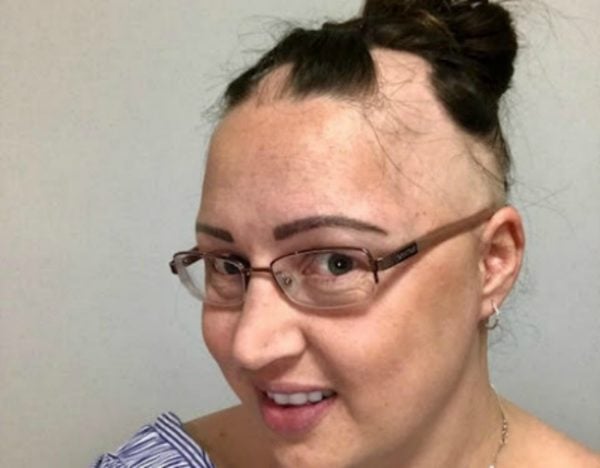 Not before long my eyelashes and eyebrows also fell out. Looking in the mirror became extremely confronting. It was a new face. It was like another person was staring back at me. My confidence took a huge battering. I felt like an ugly duckling. How could my husband still love me with the way I looked now?
When I fell pregnant two years later, my hair started growing back and I was blessed again with a full mane of hair throughout the pregnancy. It seems that the pregnancy was good for my hair. I quickly fell pregnant with my second child so my hair remained strong.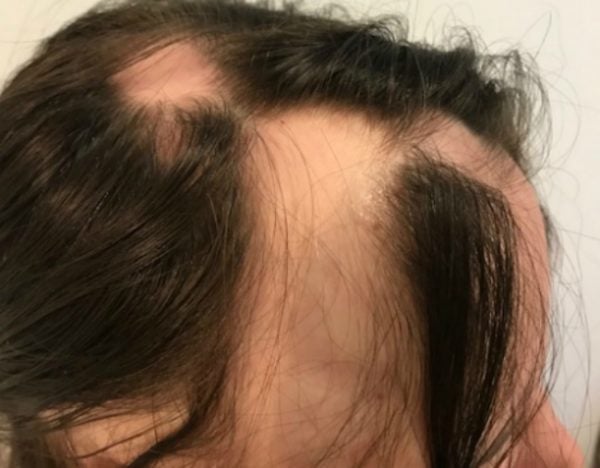 I was so hopeful that my new hair would stay, but unfortunately, Alopecia is a roller coaster ride. Since June last year, my hair has started to fall out yet again. So I have had to go through this devastation twice.
Listen: The unexpected challenges of being a mum (Post continues after audio).
My experience so far has been that other people's reactions to my Alopecia and the way my hair looks has been very mixed. This has often added to the distress. Thankfully, many people are tactful, but others not so much.
I think it would be better if there was more awareness about the condition. Just the other day someone commented: "oh my what have you done to your hair!' At first I was really embarrassed but then I calmly said that I had Alopecia Areata. This person didn't know what Alopecia was, so I explained what it was.
Thankfully with the support of my husband, family and friends I am slowly starting to accept this version of me and most importantly I am learning to love myself again.
It is however a journey full of ups and downs. No matter how many times I train my mind to stay positive, every strand of hair that falls to the ground, feels like a little bit of my confidence eroding. Alopecia is definitely an emotional rollercoaster ride. One day I am on top of the world and thinking this is fine, I can deal with it.
The next day I feel like hiding away from the world. It's taken me a while but I've come to realise that my hair is just a small part of who I am. It does not define who I am.
It gives me the opportunity to be an example to my kids. Whatever life throws at you, you have to take it head on, accept it and move forward. Some challenges are harder and tougher than others. Slowly but surely everything will be ok.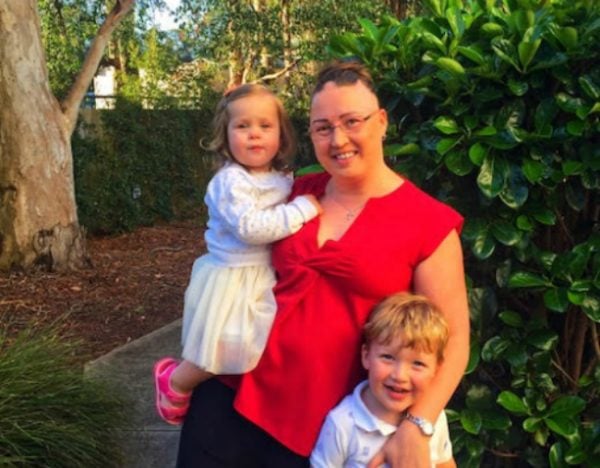 From the moment I realised that my Alopecia was back, I have been thinking of ways to make my journey more positive. So, I am going to take the bull by the horn. I am going to cut off my remaining hair during Alopecia Areata Awareness Week and be done with the falling hair and tears, but importantly use it as a vehicle to raise awareness and funds for the condition.
I am hoping that I can take this next chapter of my story and make it the best chapter ever.
You can support Madeleine's fundraising efforts by donating to Australia Alopecia Areata Foundation here: https://aaaf.gofundraise.com.au/page/MadeleineCompion
Listen to the full podcast here: