By Madeleine Compion
I first got Alopecia Areata five years ago, when I was 29 years old. It was when my husband and I made the decision to immigrate to Australia from South Africa. Some specialists refer to this as the triggering event – a really stressful situation that may trigger the start of Alopecia.
I was brushing my hair and big clumps of hair started to fall out. Within days there was hair all over the floor. Both my mum and sister have lived with Alopecia since I was young, so I knew straightaway what it was. Not long after, I was officially diagnosed with Alopecia Areata and was left with a head full of bald patches.
It was devastating. I thought it would have been easier to deal with it, given I have seen both my mum and sister live with this condition. But nothing or no one can prepare you for the shock and heartache you feel with each bundle of hair falling out. There was no escaping it. Every morning, I would wake up to clumps of hair all over my pillow.
My hair was everywhere except on my head. I just wanted to pick it up and glue it back to my head. My husband kept hovering it all so I wouldn't get upset, such a kind, thoughtful and loving act.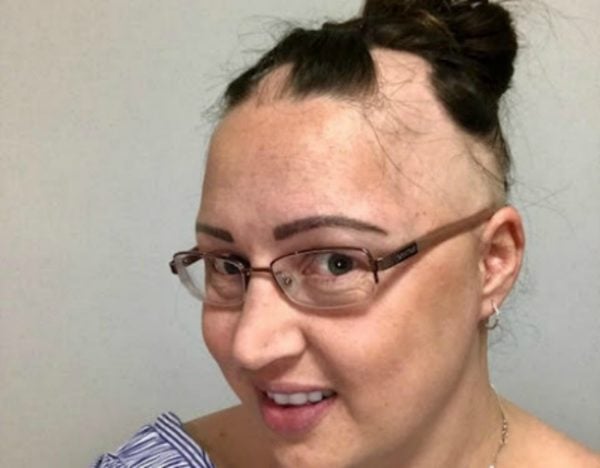 Not before long my eyelashes and eyebrows also fell out. Looking in the mirror became extremely confronting. It was a new face. It was like another person was staring back at me. My confidence took a huge battering. I felt like an ugly duckling. How could my husband still love me with the way I looked now?