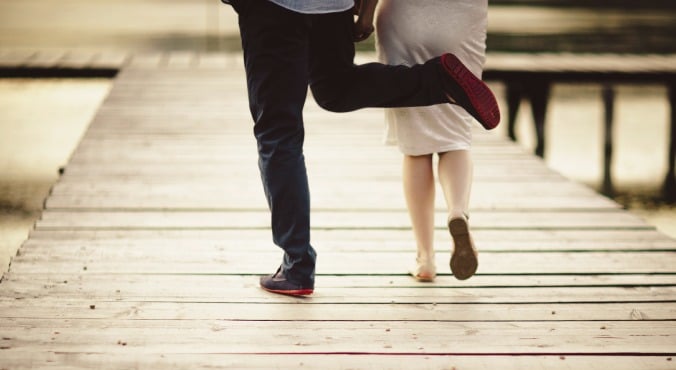 Image via iStock. 
Sure, presents from your partner are great.
But when that handbag wears out, or that bottle of perfume is empty, it can be easy to move on and forget a gift that once was. Often it's the immaterial things and the little random acts of kindness that light up your day and stay with you.
From doing the dishes, to putting their loved one's towel in the dryer while they're showering (who couldn't love that?), 13 people share the little things they do for their partner, or that their partner does for them, just because.
Enjoy.
1. "I'll be the big spoon."
"It seems silly, but if he falls asleep first or turns onto his side facing away from me, I'll be the big spoon. It doesn't seem like much, but I know he likes it when I cuddle him. Plus, he's ticklish, so that can always be entertaining." – chemchik900
2. "Buy her some flowers."
"Buy her some flowers, just because … It will show her you were thinking about her and making her happy rather than just sometime 'special' like Valentine's Day." – marineturndlegofiend
Watch: Mamamia staff share the moment they knew their partner was The One. (Post continues after video.)
3. "I give her the better-looking meal."
"When I'm the one cooking I will give her the more visually appealing plate. I've eaten some very fugly omelettes because of this." – thosewholeft
4. "Make her coffee every single morning,"