In a definite sign that Australian journalists have lost the plot, Today Show host Lisa Wilkinson has been caught out wearing the same blouse on television twice in four months.
I know, it's….an outrage.
First we had The Project hosts losing it over a video of a monkey flinging poo at an elderly woman.
Then, we had ABC 24 reporter Natasha Exelby caught daydreaming when she was meant to be on air.
Now, we have Lisa blatantly OUTFIT REPEATING on breakfast morning television.
TV journos of Australia, you really need to get it together.
Not convinced this is cause for outrage?
Well, here is a list of reasons why this is completely worthy of mass hysteria and why you should now boycott all television ever:
1. …
2. ………
3. …………….
Yeah, no, sorry, this is really ridiculous.
When the Daily Mail ran a story "exposing" the breakfast television host for sporting the "same floral blouse, just four months apart", no one had a better response than Lisa Wilkinson herself.
"I am soooo busted!!" she posted on Instagram about the 'drama'.
"Seems I've been seen hosting a breakfast TV show in the same blouse "with a strategic cutout above the bust" just four months apart.
"Like, personally, I'd sack me!!"
Did everybody conveniently forget about that time her co-host Karl Stefanovic wore the same suit for LITERALLY a whole year?!
Where were the headlines then? Where were the groups of viewers ready to picket the Channel Nine studios with signs reading "Do better Karl" and "We demand diversity in suits on TV"?
Proving further that Lisa is an absolute AUSSIE LEGEND and deserves 101 awards and Gold Logies and all that is good and shiny in the world, Lisa turned up to work today wearing the SAME BLOUSE AGAIN.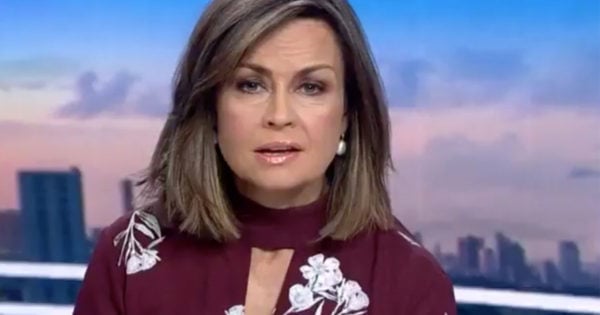 While she's yet to comment on her choice of outfit on today's show, Lisa is clearly sending a message to her haters.
It truly is thriftiness - and sassiness - at it's absolute finest.
By the way, if the thought of wearing the same shirt multiple times in 12 weeks is "thrifty", then sign me up.
I've been wearing the same pair of jeans every day this week. The shoes I own that suit the current weather where I live has been narrowed down to just one pair.
So, Lisa, hats off to you for your absolute 'thriftiness'.
And for your perfect response to this television 'scandal' of epic proportions.
LISTEN: Lisa Wilkinson talks marriage, Karl her latest project with Mia Freedman on NO FILTER.