Yesterday, Lisa Wilkinson wore a high-necked shirt to work.
But this wasn't just any old shirt. Aside from being a rather nice burgundy floral print complete with cut out neck, it was one she'd – GASP – worn before. Four months ago to be exact.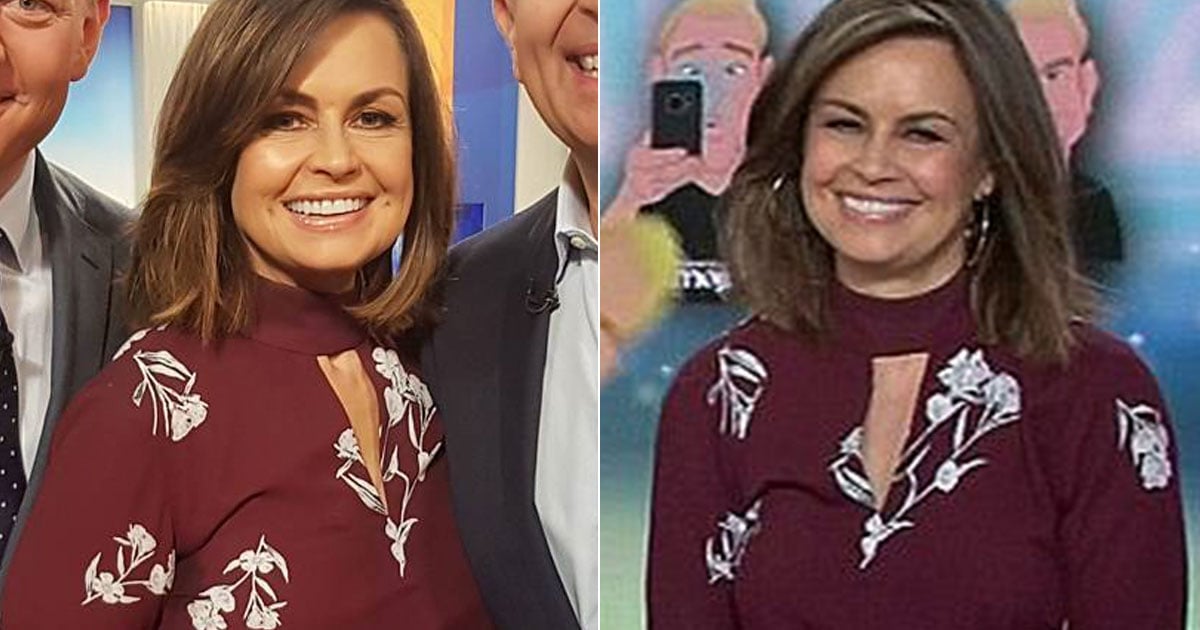 After being shamed for "daring" to, you know, wear a clothing item more than once, The TODAY host hit back at reports in spectacular fashion - by wearing it again today.
In fact, it proved to be a very popular wardrobe choice, with David Campbell and Sonia Kruger (who's also worn it before, the savvy dresser) also sporting the shirt.
Now, we kind of want to get in on the action. Again.
We told you where you could buy Wilkinson's specific shirt from Sheike a little while back, however it is now no longer available.
BUT we have managed to track one down that looks verrry similar.
Say hello to the Sienna Printed High Neck from Portmans.