As the anchor of one of the most-watched programs in the country, and having cemented herself as one of the most-loved journalists on our screens, Lisa Wilkinson – one would assume – is of prized value at Channel 9.
She has a huge social media following across multiple platforms. She is an ambassador for several high profile charities. Whenever she's on the cover of a magazine, sales go up. It's hard to think of a more high profile role model for women in Australia.
And yet.
A new report out today from Annette Sharpe at the Daily Telegraph suggests Wilkinson is paid only half of what her co-host, Karl Stefanovic, takes home every year.
Half.
However, the paper reports, the next month or two could be telling. With her contract up at the network, and Wilkinson in negotiations for another, the subject of her worth is no longer something that can go unrecognised.
In 2015, The Australian reported Karl Stefanovic is "actually taking home about $2.5m annually" on a three year contract, while Wilkinson takes home less than half of that, signing on – in January 2016 – for a reported $1 million a year.
In May, when Wilkinson herself was pressed on the claims in an interview with Charlie Pickering on The Weekly, she denied she had any knowledge of Stefanovic's pay.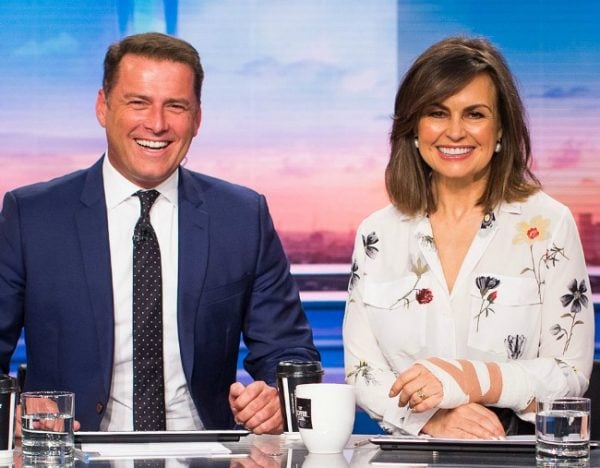 "It's been widely reported that Karl is paid significantly more than you to host The Today Show. Why do you think that is?" he asked.
"And you believe everything you read?" Wilkinson said, before telling the program she has "no idea what Karl's on", just "as he has no idea was [she] is on".