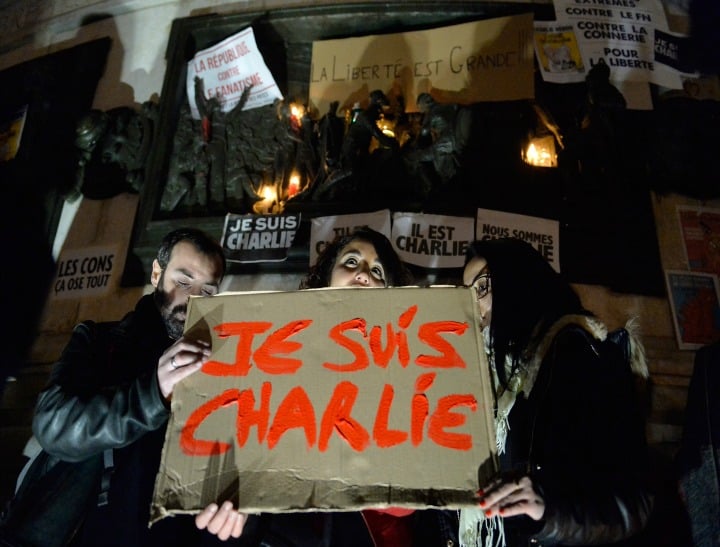 Today Show host Lisa Wilkinson is holidaying in Paris and has spoken online about what the mood is like in the grieving city at the moment.
12 people were murdered in the terror attack on satirical newspaper Charlie Hebdo that occurred overnight. The city remains in a state of shock and disbelief but also peaceful, determined resilience.
Lisa, 55, is in Paris on holiday with her husband, Peter Fitzsimons.  She tweeted a series of messages to her followers about the attack.
Lisa and Peter were planning on staying in tonight but have gone out in the streets to show their support.
She posted an image of the crowds gathering at the Place de la Republique in Paris, standing together in solidarity for the victims.
Lisa captioned the post, "Incredibly moving to witness the thousands upon thousands in Paris' Place de la Republique tonight defying the terrorists, holding their pens aloft and chanting "Not blood, let the ink flow!" in resolute support of free speech."
For more on the attack, you can read this post here.
Paris is hurting, but the strength of its people is beautiful to see. Click through the gallery below to see the crowds gathering together.