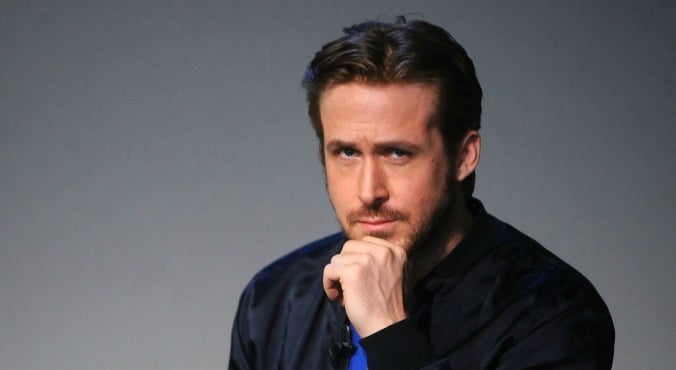 Deep breaths — we've got another big serving of hair news for you to pore over.
Usually when we cover celebrity hair changes on The Glow, we focus on what's new. However, today we're kicking off with a bit of time travel, thanks to Today show host Lisa Wilkinson.
RELATED: Dakota Johnson, Elizabeth Olsen and Ryan Gosling went to the hairdresser together. Maybe.
Yesterday, Lisa shared a 'throwback Thursday' photo on Instagram, which had been taken during her reign as Cleo editor in the 1990s. And what a throwback it was — the button-down blouse and earrings are gloriously early nineties, but it's Lisa's hair we can't stop staring at.
These days, the 55-year-old is rocking a wavy long bob, but in her Cleo era it was long, straight and lightened. One word: amazing.
Lily Allen
Next up is certified colour chameleon Lily Allen, who overnight has given her hair a rainbow makeover for the ten thousandth time (rough estimate).
In recent years the British singer's hair has been pink, blue, black, yellow, orange and purple — sometimes at the same time. For her latest transformation, it would appear Lily has drawn inspiration from her fruit bowl; her short bob now resembles a neon watermelon.
"Not long till I'm 30, one last hurrah on the hair front. Watermelon hurr dun care," the 29-year-old wrote on Instagram. (If you're struggling to comprehend that last bit, allow us to translate: 'Watermelon hair, don't care'. Kids these days and their fancy text speech, huh?)
RELATED: Rihanna the hair chameleon strikes again.
Lily, if you're reading this, please don't let turning 30 deter you from your adventurous dyeing ways. We're hoping to see many more fruity looks from you in years to come. (And, if you're looking for something less extreme, may we recommend Instagram hair?)
Bec Judd
Although candy-coloured hair is certainly having its time in the spotlight, there's still room for more subtle dye jobs. Just ask TV presenter Bec Judd, who gave us all a squiz at her lovely new "freelights" on Instagram last night. No, 'freelights' doesn't mean highlights that don't cost any money (ha! if only) — the term refers to a freestyle application of hair colour in the balayage style.
RELATED: Good bye balayage. Everyone's getting tortoiseshell hair now.
Check out Bec's hair, and the other celeb cuts and colours we can't get enough of, in the gallery below. (Post continues after gallery.)
The best celebrity hair transformations