When the Daily Mail EXPOSED Lisa Wilkinson for the heinous act of wearing the same shirt twice in four months, the breakfast show co-host responded with a very sincere apology.
"I am soooo busted," Wilkinson wrote on Instagram.
"Seems I've been seen hosting a breakfast TV show in the same blouse 'with a strategic cutout above the bust' just four months apart. Like, personally, I'd sack me!!"
To take things one step further, she turned up to work on Wednesday morning wearing the same shirt and doing her job as usual, as though somehow the things she says at work are important than what she wears.
Ridiculous.
Just hours later, David Campbell wore the shirt on Today Extra, before Sonia Kruger had a turn. It's like Sisterhood of the Travelling Pants except it's set in Sydney and David Campbell's involved (would genuinely watch that).
YES @DavidCampbell73!! cc @Lisa_Wilkinson pic.twitter.com/qYJLwibRFx

— Tom Steinfort (@tomsteinfort) April 12, 2017
Now, Wilkinson has responded to the media attention in an article for the Huffington Post, where she's said, "I did something very brave today".
"It didn't involve a live cross to Bashar Al Assad in the Syrian war zone. Or an exclusive interview with Donald Trump on Air Force One," she wrote.
"No, from this day forward perhaps my greatest legacy to the annals of female news broadcasting history will likely be that I dared to wear the same outfit two days in a row on national TV."
Wilkinson, who also serves as Editor-at-Large for the Huffington Post, points at the absurdity of her achievement, and the reporting that called it out.
Listen: Lisa Wilkinson's interview with Mia Freedman for the No Filter podcast. (Post continues after audio.)
"I'm ashamed to admit I originally wore the maroon blouse with its "strategic cut-out above the bust" (let's face it folks, it was almost a bikini), just four months prior," she wrote.
"As in, before Christmas. In 2016. Or, let's just work this out for a sec… oh yeah, about 125 outfits ago."
Ultimately, though, Wilkinson thanked the Daily Mail for their story.
"You're thinking I should be up in arms. Well, I'm not," she writes.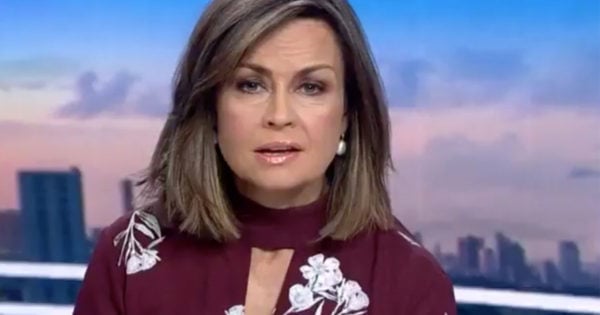 "In fact, today I am thanking the Daily Mail. For proving once and for all what we know to be true. You see, I'm the gal that sits next to the guy who wore exactly the same suit on air every weekday for a whole year. Every single day. And no-one noticed."
Yep, that was Karl Stefanovic's infamous sexism experiment. He really did wear the same suit every day, to highlight the unfair scrutiny placed on the clothing choices of his co-host. While he maintains not one viewer noticed his repeated outfit, Wilkinson said at the time she was receiving daily appraisals on what she chose to wear on the show.
That was 2014, and it seems nothing has changed.