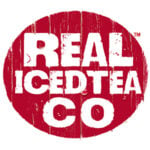 The term "no filter" could have been invented for Lisa Oldfield.
When the Real Housewives of Sydney star stepped into our podcast studio, there were some shocking statements about her husband's relationship with Pauline Hanson, some questionable comments about her kids, plenty of no-holds-barred thoughts on the other housewives and A LOT of NSFW bits that had to be beeped out.
But for a woman who is currently in the spotlight  for a show that often catches women fighting on camera, we were surprised to find out that if you're friends with this woman, she'll do anything for you.
She'll give you the world.
And she recently gave a friend the greatest gift anyone could give.
Listen to Lisa Oldfield talk about giving her friend a baby with Mia Freedman on No Filter. 
In an interview on the No Filter podcast, Lisa Oldfield told Mia Freedman that her sons, Harry, 6 and Bert, 4, have a 15-month-old biological brother.
Not your ordinary real housewife, Lisa is an account director in the tech world who also works with the Australian Egg Bank, encouraging young women to freeze their eggs.
After struggling with her own infertility, she wanted to help others going through the same thing.
So naturally, when her best friend had problems conceiving, Lisa offered to step in.
"I donated one of my eggs to a friend and she had a son," the 41-year-old says.
"My best friend who was 41 at the time had been through IVF for two years… I said, well I obviously make good looking kids, do you want one of mine? And I donated my eggs to her."
And so she had a third child, it just wasn't her own.
But one person who isn't so happy about Lisa's gift is her husband, former One Nation party member and co-founder, David Oldfield.
"David had an issue with me having a baby with someone else," she says.
Both David and Lisa also weren't very impressed that her biological son isn't circumcised.
Lisa thinks circumcision is cleaner, more medically viable option and the baby will be less likely to catch HIV in the future. And David let the parents know about it.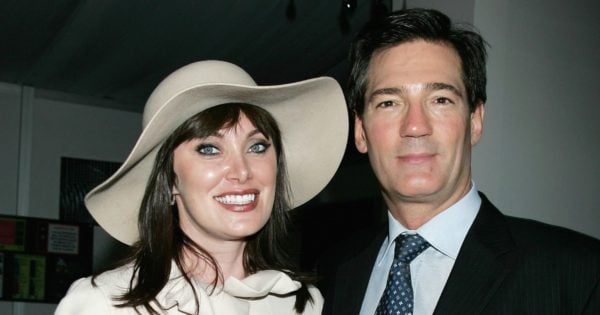 "David went and printed 60 pages of material and posted it to her husband. He said 'clearly your wife is ignorant but I hope you read this','" Lisa says.
"But at the end of the day my best mate's got a beautiful boy."
That's all that matters. What a true friend.
The reality TV star also espoused another benefit to her perhaps not so selfless donation.
"I obviously drink a lot, so if I ever need a kidney..." she joked.
Although Lisa doesn't think of the baby as her son, she is his godmother and says they have a "lovely relationship."
So what do Harry and Bert think of their little brother?
"Bert wants to feed him to my snake," Lisa laughed.
"Bert reckons the snake could take him."
For more brutal honesty from the hilarious Lisa Oldfield, listen to the full episode of No Filter here:
You can buy any book mentioned on our podcasts from iBooks at apple.co/mamamia, where you can also subscribe to all our other shows in one place.
The Real Housewives of Sydney premieres Sunday February 26 at 8:30pm only on Foxtel's Arena.
This content was created with thanks to our brand partner Real Ice Tea Co.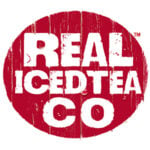 This show was brought to you by Real Iced Tea Co. The makers of Real Iced Tea Co set out to make a drink for real Australian tastes. Because Aussies want real refreshment. And real ingredients. That's why Real Iced Tea Co doesn't contain tea extract like some other iced tea brands. And because Real Iced Tea Co tea is brewed with real tea leaves, the natural way, it actually tastes like tea. With it's perfect balance of flavours, Real Iced Tea Co is brewed to hit the spot. Try it today.