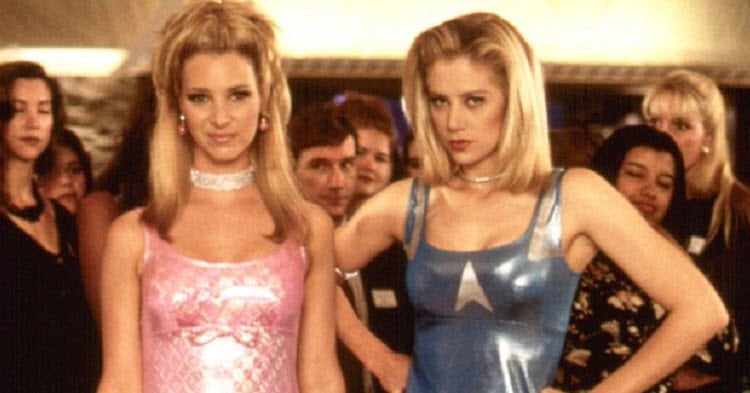 Post-Its, those ubiquitous sticky notes that adorn offices the world over, had their pop-culture moment in Romy and Michele's High School Reunion (well, apart from when Berger broke up with Carrie on a Post-It). Now, on the occasion of their 35th anniversary, the company is finally paying its dues.
Lisa Kudrow, aka Michele, inventor of Post-Its, received a special gift from the company to mark the occasion, complete with Post-It bouquet.
Kudrow is probably best-known for her role as Phoebe on the constantly on-repeat sitcom friends, but personally I think her finest on-screen achievement was Michele.
Dense, loveable, and unpopular-in-school Michele and her equally dim best friend Romy (Mira Sorvino) realise in the lead-up to their high school reunion that maybe their lives haven't turned out quite as successfully as they'd hoped.
So instead of skipping the reunion, they don power suits, flip phones, and up-dos and invent a ridiculous story about becoming rich after inventing Post-It notes.
Michele fronts the popular (quite nasty) crew who made her life hell, and tells them the bald-faced lie. It totally works.
Watch!
Our other favourite moment from this film is this…
How much do you want to rewatch this movie now?