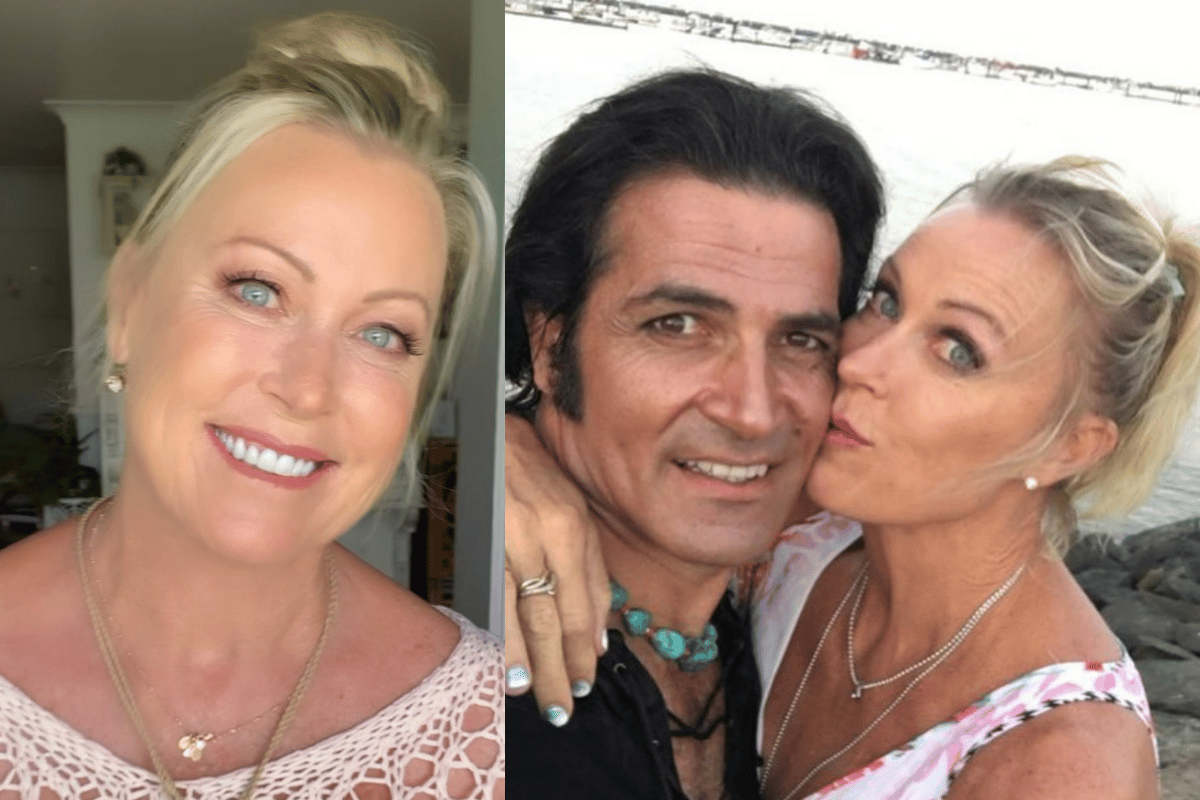 Lisa Curry and Grant Kenny were once Australia's golden couple.
Throughout their 20-year relationship and marriage, the pair were loved by the public and regularly featured in Australia's bustling magazine industry at the time. 
But when they split in 2009, the media attention went to the next level. And it was something Lisa and Grant weren't prepared for, nor did they know how to handle it.
Read more: Lisa Curry and Grant Kenny were Australia's golden couple. But there was more to the story.
Speaking with Mia Freedman on No Filter, Lisa said through trial and error she learned how best to handle life in the spotlight - and how she took back some of her power.
Since her early swimming career, Lisa has been a major public figure in Australia. After the Brisbane Commonwealth Games in 1982, her fame was rising, and so too came the opportunities - endorsement deals, public speaking gigs, television appearances, motivational speaking, you name it. 
As she told her story over and over again, public speaking became second nature for Lisa. But for Grant, it was a different story.
"Grant was a reluctant celebrity, and he didn't like the attention. He was pushed into the public eye and he really didn't want to be there," Lisa said on No Filter.
Listen to Mia Freedman's interview on No Filter: Lisa Curry is ready to talk. Post continues after audio.
"It was hard to watch him struggle with sh*t stories that were written about him and things that weren't true. Grant hates media. He detests anything about it. Whereas my job with Uncle Toby's and other companies where I was always talking with the public, I was more at ease. But he just didn't like it at all."
After Lisa and Grant separated, the media attention became frenzied. 
"Back in the day we would rarely get paid for stories - that is until Grant and I separated. Then it was on. I remember negotiating hard with them after I separated [from Grant], when they started writing dodgy stories. They were after the controversy - after the 'why did it happen? Why are you seeing someone else? Who is Grant seeing?' They were writing things like 'Lisa's new boyfriend' or 'Lisa's on the beach'," Lisa recalled.
After months on end of these sorts of stories being published, Lisa decided to take a stand. She called up one of the publishers and told them: "Let me give you the story straight."
"They offered to pay me, I went to another magazine and they upped the money. I then went back to the others and said 'sorry they're offering more', so the original magazine upped it further. I was not comfortable at all negotiating, I found it ridiculous. I got enough in the end to make it worthwhile," she said.