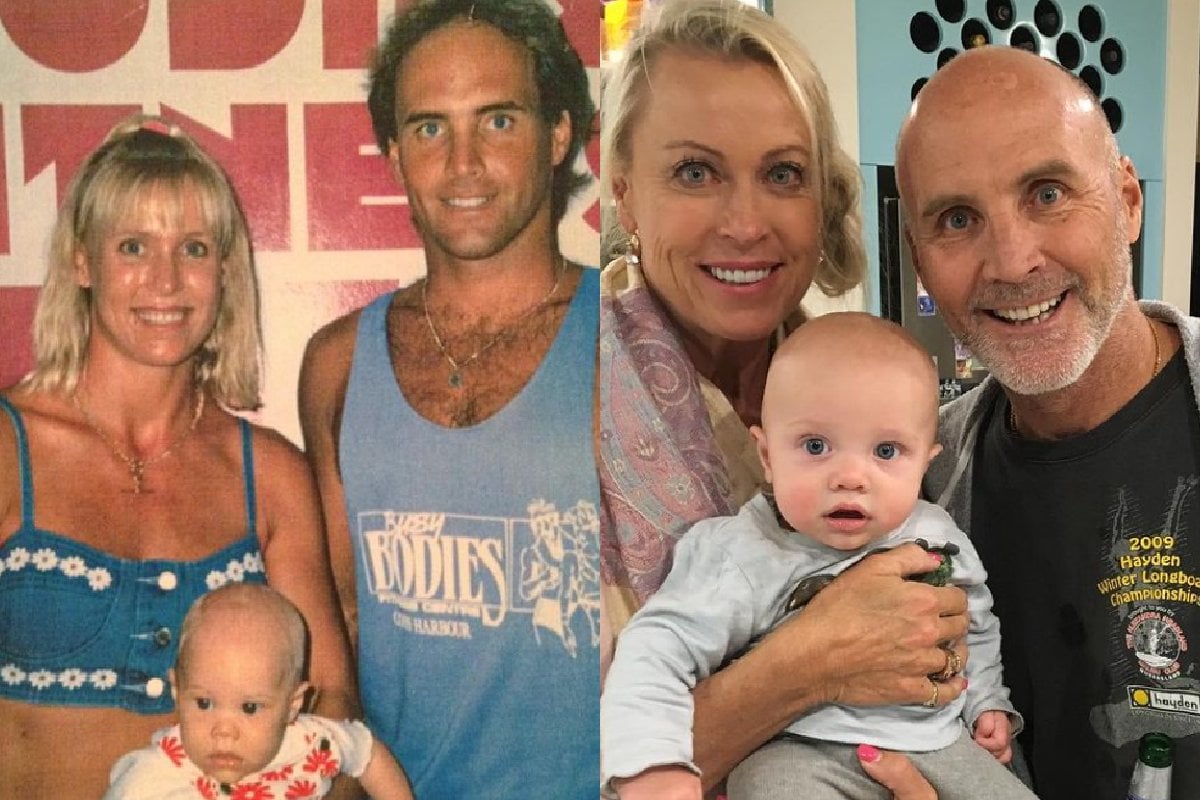 This post deals with disordered eating and alcoholism, and may be triggering for some readers.
Lisa Curry and Grant Kenny were Australia's golden couple for over 20 years.
But near the end of their 28-year relationship, Lisa started to feel stuck in a 'Groundhog Day' existence. She wanted more - to see the world and explore, but this was something that Grant didn't see for himself. 
Speaking to Mia Freedman on Mamamia's No Filter podcast, Lisa said it was a camping trip that made her realise she wasn't happy in her marriage anymore.
Watch: Nobody speaks to me like Mamamia. Post continues below.
The couple met in the 1980s at the height of their careers. They married in 1986 and had three children - Jaimi Lee, Morgan and Jett Kenny.
When they split in 2009, it was a surprise to many. 
At the time of their separation, their two daughters were in their 20s and Jett was 14. And calling time on the relationship was hard in itself. 
Listen to Mia Freedman's full interview with Lisa Curry on the No Filter podcast below. Post continues after audio.
"We could have probably separated years before that. And you make all the reasons why you shouldn't separate about everyone else," she said. "Sometimes we hang in there because we're happy enough. But is being 'happy enough' what you really want? And is it enough?"
Ultimately, the pair wanted different things, especially as the years progressed. 
"There were so many things I wanted to do in my life," Lisa said. "I love travelling, I love adventures and Grant hates all that sort of stuff. He's a homebody."