On Friday, Lionel Messi, one the world's greatest soccer players, married his childhood sweetheart Antonela Roccuzzo in his hometown of Rosario in Argentina.
It was a lavish affair to say the very least.
Police were deployed, 150 journalists given accreditation to enter a special press area, a red carpet marked the floor and 260 guests flocked to what local papers have dubbed the "wedding of the century".
In a day that should be marked by photos of lavish luxury and love, fashion commentators have turned their attention to the mother of the groom, Celia Messi.
Her dress, some say, was inappropriate.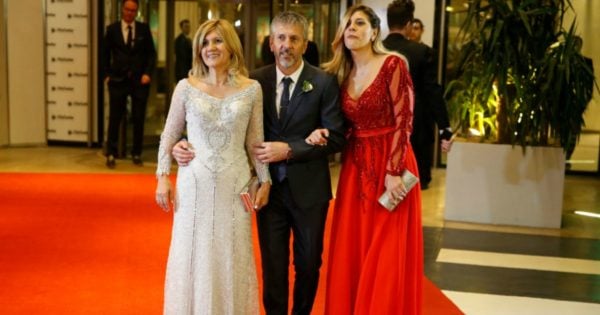 There was this, from Argentinian fashion journalist Miranda Dress: "One of the golden rules for those invited to a wedding is not to go white, light grey, beige or any colour that could be mistaken for the bride.
"It seems that Celia Messi decided to ignore this maxim a wear a dress by Claudi Cosano that, although spectacular, was not suitable for the mother of the groom."
Since then, many a report has centred on Celia Messi trying to "upstage the bride" in her silver and white beaded number, quoting one or two disappointed fashion commentators and creating a controversy out of, well, not a whole lot.
Because here's the thing: when the bride is marrying one of the most talented and wealthiest sporting stars in the world, has her own red carpet and wedding dress flown in especially from Spain, there's almost nothing that could be done that could trump that.
In fact, in giving a couple of commentators airtime and shining an even greater spotlight on Celia Messi does more work in taking the limelight off the bride than Messi's dress ever could.
Let's get one thing straight. A bride is a bride. A groom is a groom. Their day is their day. And there isn't a lot that will take that away from them - silver beaded dress included.
Also, while we are here, where's the hate for Messi's dad for wearing an outfit that looks curiously similar to his son's...?
Hmm. Yes, we thought so.
Vogue has named the wedding trends that are over for 2017...