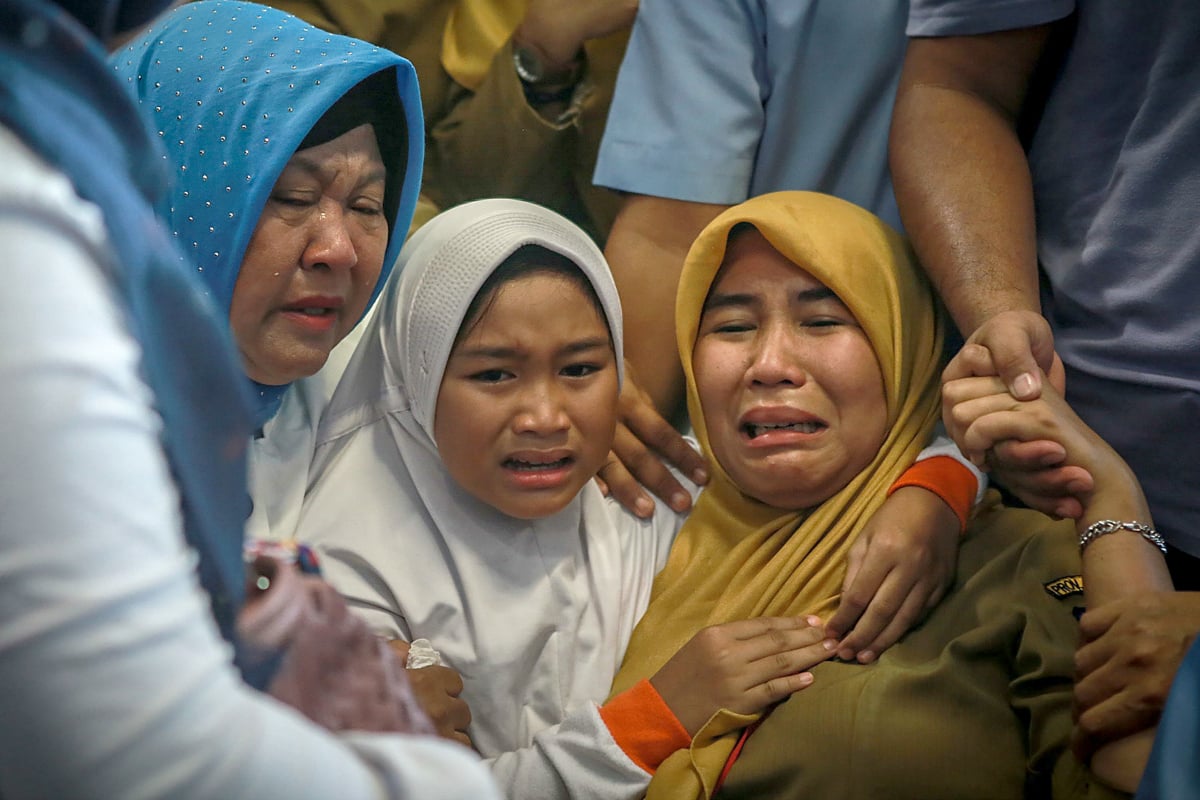 Families gathered this week at the National Search and Rescue Agency headquarters in Jakarta, Indonesia, desperate for information about the fate of their loved ones following Monday's Lion Air disaster.
A woman named Feni was among the throng. Her sister was one of the 189 people on board flight JT610 when it plunged into the ocean shortly after taking off from Soekarno Hatta International Airport.
"We are here to find any information about my younger sister, her fiance, her in-law to be and a friend of them," Feni told AAP on Tuesday.
"We don't have any information," she said, as her father wiped away tears. "We're confused. We hope that our family is still alive."
The flight departed at 6:20am, bound for Pangkal Pinang, an island east of Sumatra. Thirteen minutes later, the Boeing 737 MAX 8 went down roughly 35 nautical miles north-west of Jakarta, littering the ocean with debris. Photos from the scene capture belongings bobbing on the surface or plucked from the water; wallets, mobile phones, shoes.
The airline confirmed 181 passengers, including three children, were on board, along with six cabin crew and two pilots.
No survivors have been found.