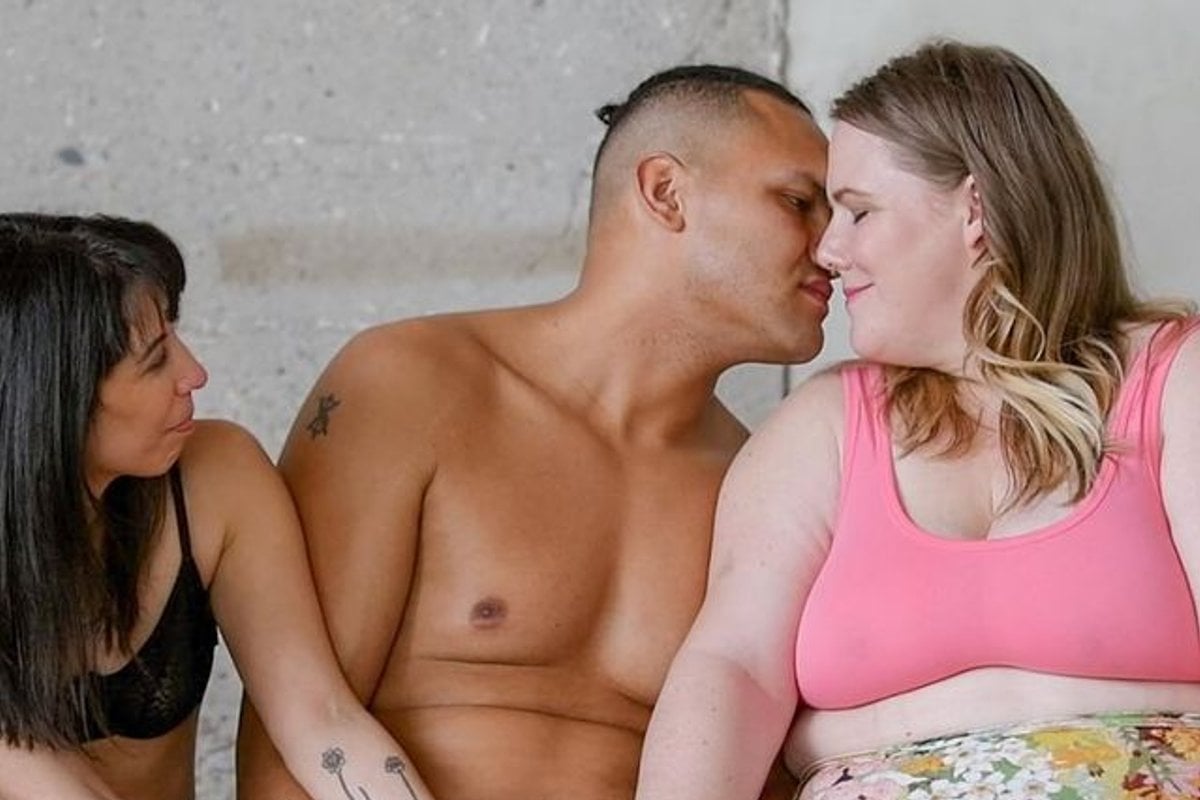 Lindy and her husband Aham have been married for seven years.
Aham and his girlfriend, Roya, have been together for a couple of years.
The three of them, combined, have been dating since last summer.
Complicated couple maths? Not really. It's just three people in love. With each other.
However, Lindy, Aham and Roya have had to come out online to explain to the world how exactly it works - because in a society structured around a husband, wife, two-and-a-half kids and a picket fence, their 'normal' doesn't make sense. 
Watch Lindy West speak to Mamamia about why she'll never be thin. Post continues after video.
"Cis straight men think I am getting away with something," Aham shares, suggesting that their dynamic is more husband, wife and mistress, rather than an equal trio.
"I don't have any allegiance to that kind of like masculine energy of 'getting women'. I'm not trying to get anything, I'm with these people. I just have, like, unlimited respect for the people that I love. And I'm in a relationship which at no point does it feel like I'm doing anything inappropriate, but that perception is really in the air."
So, as a way of debunking this perception, the three of them have 'outed' themselves in a candid video interview series (hosted by @stylelikeu) - answering the questions people always want to ask, but feel too awkward to say out loud.
While this is a format done by many in the public eye, the intriguing element of this discussion was that Roya is spoke of as a total equal. Usually in a public outing of a throuple, the newest party member isn't usually handed the mic. 
There are barrages of criticism towards the 'original couple' who have added another partner into the mix, while the newbie remains quiet. A 'just happy to be here' stance, if you will.
But in this announcement, Roya spoke often and boldly.