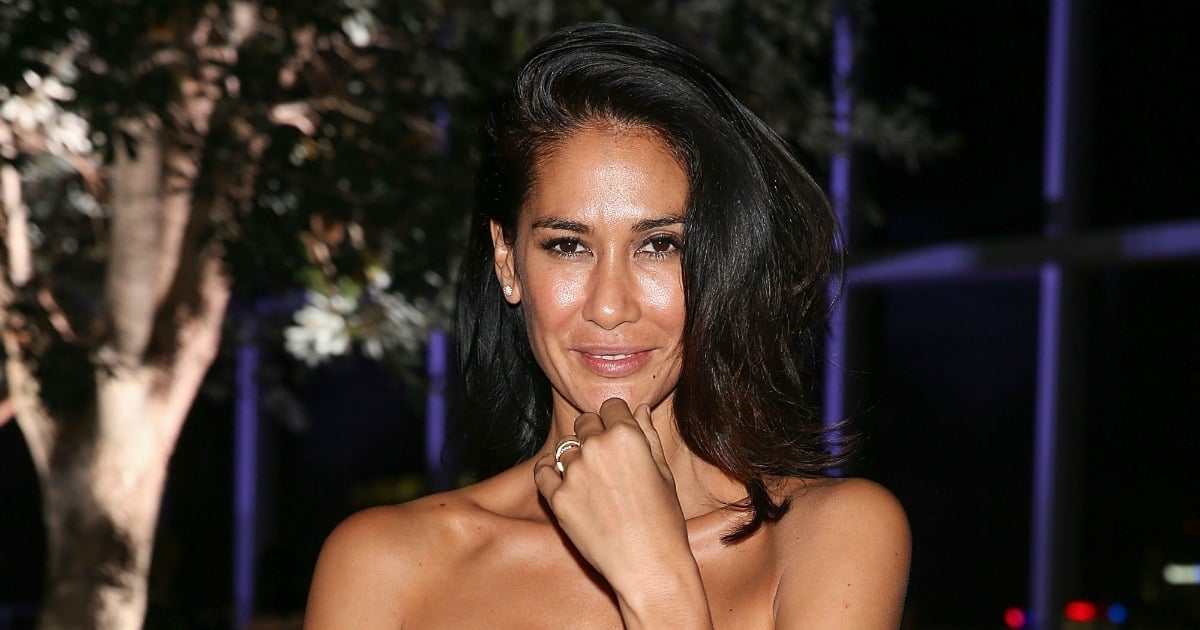 Lindy Klim and then-husband Michael Klim created their company Milk & Co as a result of raising their three children and seeking a natural skincare alternative.
The brand now reportedly turns over $5 million a year and employs 12 staff members. Not bad.
As creative director of the brand, model, ambassador and mum of three, Lindy has her hands full. We chatted with the 38-year-old about what a day in her beauty cabinet looks like, and the products she uses over and over.
The Morning Routine.
"I wake up at six am each day and immediately have a long shower. I can't do anything until I've done that. If I'm home in Bali I might swim first and I always start each day with a green juice.
"I always wash my face with my Milk by Lindy Klim Face Cleanser ($16.95). It's one of my favourite products in the range – it's natural and easy to use in the shower. I then use my Milk by Lindy Klim Ultra Light Moisturiser ($15.95) followed by the Mecca Cosmetica Tinted Moisturiser with sunscreen ($40). I choose products that are quick and easy to use – my skincare philosophy is all about speed and simplicity."
"I have two girls Stella (10) and Frankie (four) and they are both starting to show interest in beauty products, especially Stella. Shea loves to get her nails done with me. I use our Milk Baby Protect Me Sunscreen ($17.95) on all the children, Rocco (seven) too – it's gentle and so important in Bali to apply daily."
Makeup and Hair Time.
"I don't ever wear a lot of makeup. Most days it's MECCA Cosmetica Tinted Moisturiser ($40), Dior mascara and my Milk by Lindy Klim range Coconut Kiss gloss ($7.95). I carry it everywhere.
"I wash my hair every day when I'm home in Bali because I swim in the pool most days, so I like to wash out the chlorine. If I'm in Melbourne or travelling, I'll probably wash it every second day. I love Aesop's classic shampoo and conditioner (both $29.95), they smell delicious and I love that they are organic. I will also use a hair treatment every couple of weeks – Bumble and Bumble ($38) is my favourite."