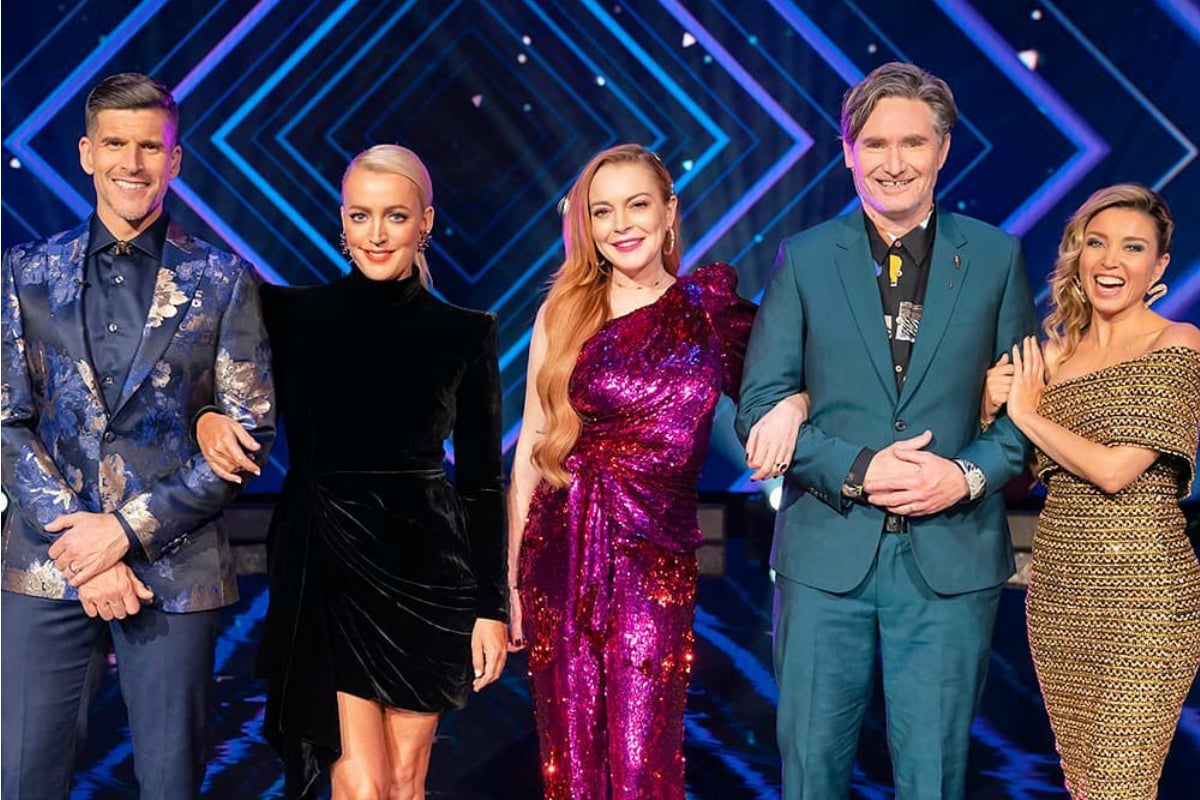 1. Oh. It turns out Lindsay Lohan didn't recognise most stars on The Masked Singer.
Look.
The decision to pick Lindsay Lohan to be a judge on The Masked Singer Australia was confusing from the start, mostly because… does she have any knowledge of Australia's C-grade celebrities?
The answer is… no. Not exactly. But alas, she's provided some quality guesses, namely international chef Jamie Oliver and multi-Grammy-award-winning artist Bruno Mars. Yes, a lot of her guesses have been widely unrealistic.
And now fellow judge Dannii Minogue has confirmed our beliefs, telling Stellar Magazine that no, she didn't know many of the celebrities.
When asked by the publication if she has had to explain who a few of the unmasked people were to Lohan, her answer was simple: "Absolutely."
"But Lindsay studied really hard," Minogue revealed.
"She came up with some great guesses. She's generated enough column inches and interest about the show to get people interested enough to watch."