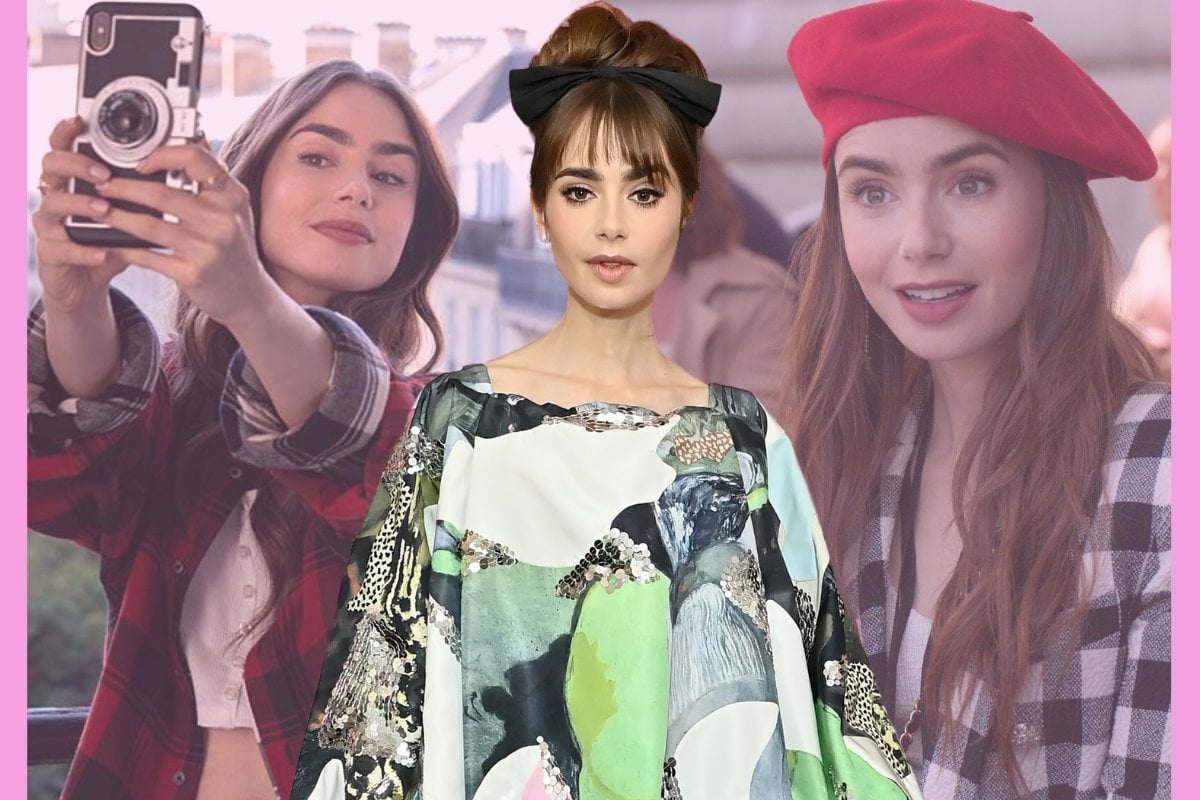 This article deals with the topic of eating disorders and may be triggering for some readers.
Lily Collins has spent her entire life around cameras. The 32-year-old has been living in the spotlight since her birth and starred in her first on-screen role at the age of just two.
Even though she comes from a famous family, her father the one and only Phil Collins, the actress has been able to make a name for herself in the film industry.
Stellar films include The Blind Side, Mirror Mirror, Les Misérables miniseries and the Ted Bundy biopic Extremely Wicked, Shockingly Evil and Vile.
Watch: Netflix's Emily in Paris trailer. Post continues below video.
But it was her role in Netflix's Emily in Paris that raised eyebrows last year: some labelling the show the guilty pleasure needed in 2020, others criticising the show's outdated tropes and stereotypes.
This week, the second series of Emily In Paris has been released, so we thought it perfect timing to unpack the life of Lily Collins.
Lily Collins' early life. 
Born in Surrey, England, to musician Phil Collins and his second wife, American Jill Tavelman, Collins' appeared in the BBC series Growing Pains, when she was a toddler.
Her parents split in 1994, and she moved with her mother to Los Angeles where she spent most of her childhood.