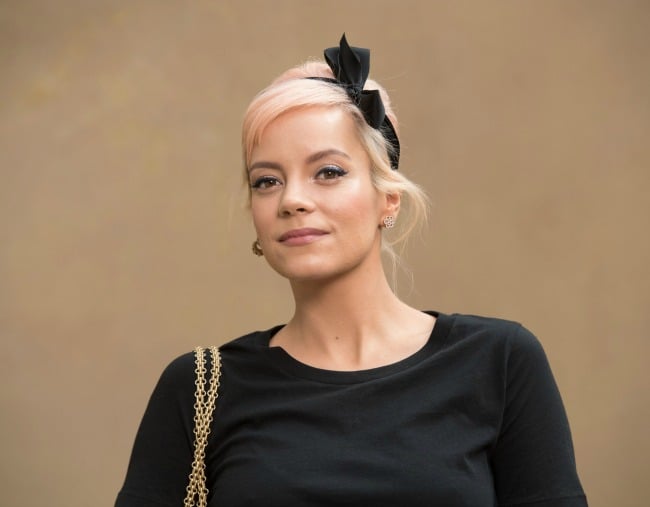 When a misogynist tweeted an underwear-free up-skirt photo of Lily Allen onstage, she did the unthinkable – and completely owned the situation.
Instead of reporting the troll for tweeting her bits alongside a patronising message telling her "this will be on the internet forever, Lils", she retweeted him, sharing a photo of her "neatly trimmed" vagina to the world as promo for her upcoming album.
The 33-year-old British's pop star's been through it all ever since the start of her career, but now, she's taking back control of her story while taking back the power from her sexist trolls.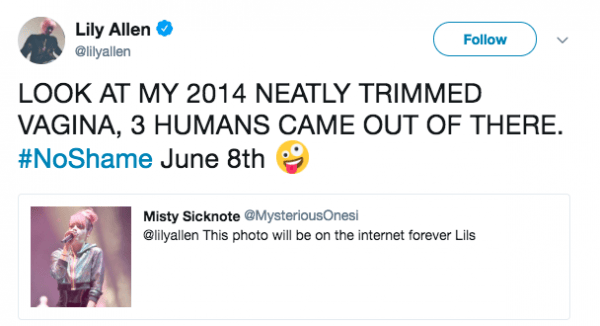 Retweeting the photo, which was taken of her performing onstage without her consent, Lily wrote: "Look at my 2014 neatly trimmed vagina. 3 humans came out of there. #NoShame June 8th."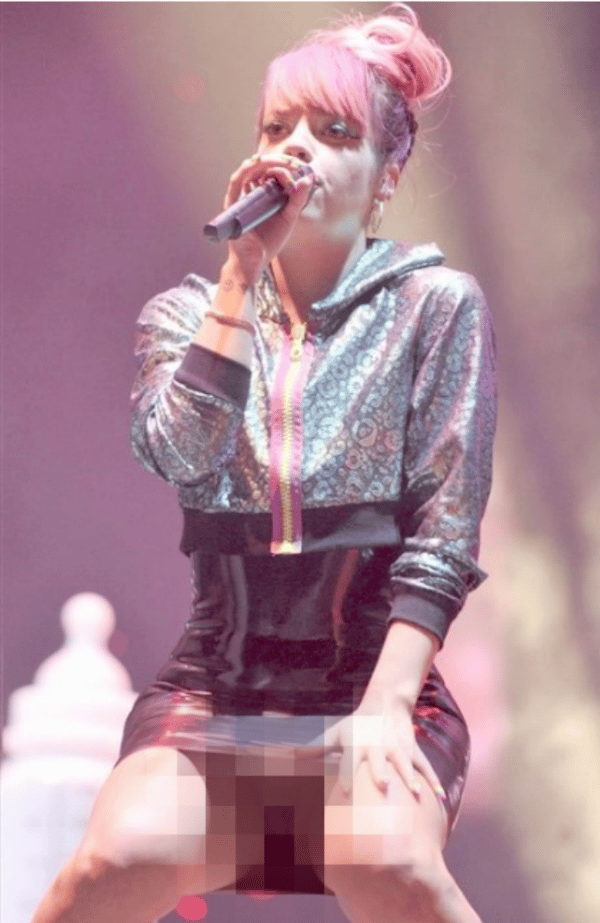 Another Twitter user took this as their opportunity to share yet another underwear-free up-skirt paparazzi photo, taken without Lily's knowledge.
But she didn't budge, instead, retweeting the second image and providing a link to her online shop.
In an act of sheer badassery, Lily took the fan's blatantly disrespectful tweet and turned it into an opportunity to promote her album.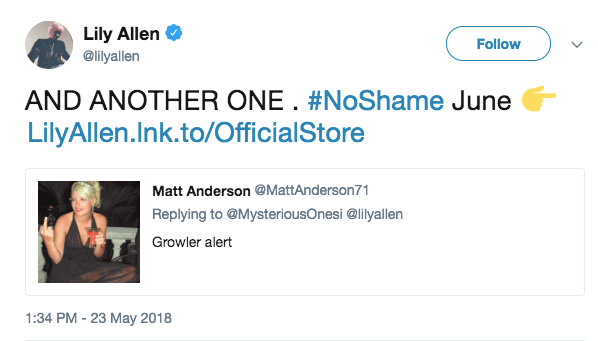 We're rooting for you, Lil.
Fans loved Lily's bold move, applauding her move on Twitter: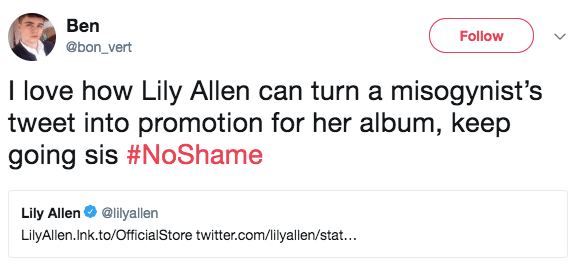 Another wrote: "Going to actually take this photo to my waxer next time if that's okay with you? #VaginaIdol".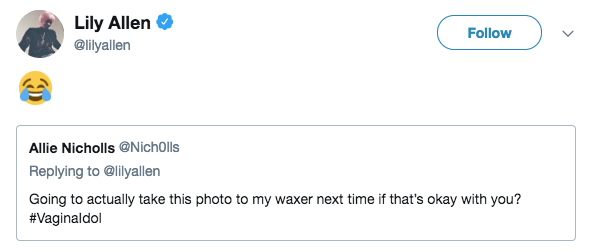 Lily's tweets came after a recent interview with GQ magazine, in which Lily spoke about dealing with being called an "unfit mother, a partier, a bad wife, an addict, a 'nip-slipper', a flop and a has-been" in the British tabloids.
"I've been photographed onstage and my boob's fallen out, and they will always frame it as 'Lily Suffers Embarrassing Nip Slip.' It's just like, 'Hang on a second.' Embarrassment is a feeling, and the only person that can tell you whether something is embarrassing or not is me. Stop owning my feelings and presenting that as fact."
Lily Allen aptly-named new album No Shame is due to be released on June 8. It's her first release since her 2014 record Sheezus.