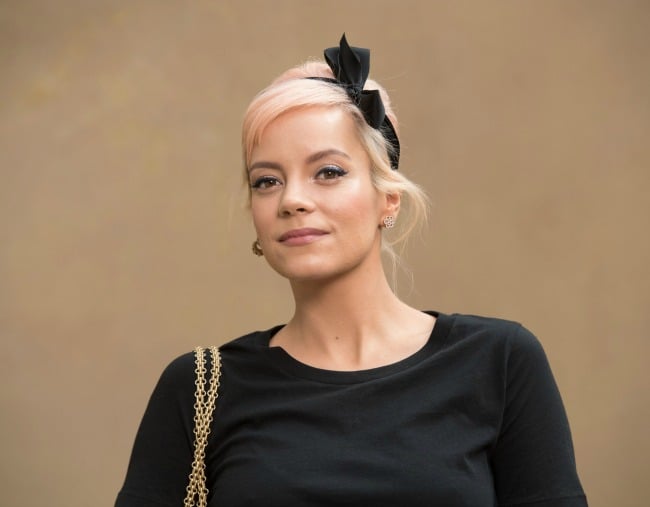 When a misogynist tweeted an underwear-free up-skirt photo of Lily Allen onstage, she did the unthinkable – and completely owned the situation.
Instead of reporting the troll for tweeting her bits alongside a patronising message telling her "this will be on the internet forever, Lils", she retweeted him, sharing a photo of her "neatly trimmed" vagina to the world as promo for her upcoming album.
The 33-year-old British's pop star's been through it all ever since the start of her career, but now, she's taking back control of her story while taking back the power from her sexist trolls.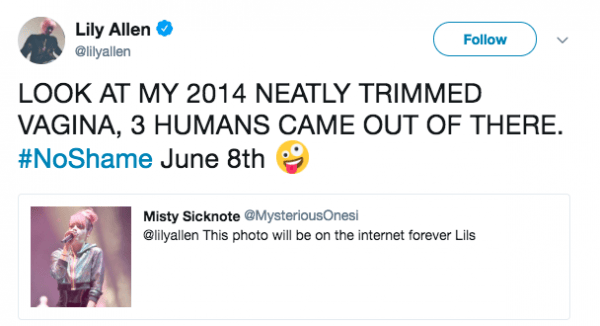 Retweeting the photo, which was taken of her performing onstage without her consent, Lily wrote: "Look at my 2014 neatly trimmed vagina. 3 humans came out of there. #NoShame June 8th."