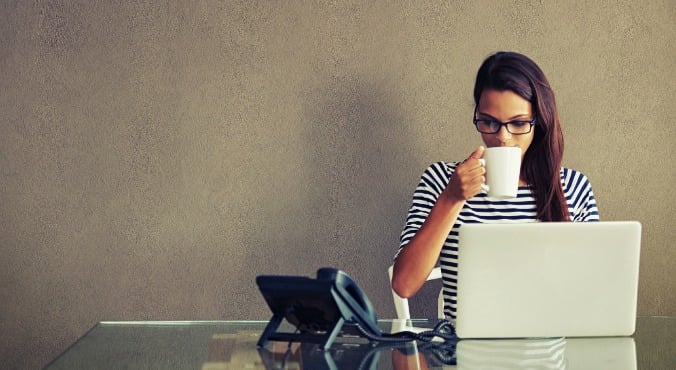 Image: iStock.
Well, it seems we've been undermining how much impact light, or lack thereof, has on our bodies.
Just last week, researchers discovered the amount of light exposure you get throughout the day plays a huge role in how well you sleep at night. However, a study released today suggests it's not only the amount of light we encounter that affects us — it's also the type of light.
RELATED: A piece of string can tell you if your weight is putting your health in danger.
So here's the bad news: it seems too much artificial light could be linked to increased body fat.
Which sucks if you're one of the many thousands of Aussies who spend their day and overtime hours under the fluorescent lights of an office, or who work shift hours in artificial light while the rest of the world sleeps. (Post continues after gallery.)
Positive celebrity quotes about diets.
But here's the (sort of) good news: this has only been established in tests involving mice, not human beings. For the time being, anyway.
In the study, published in the Proceedings of the National Academy of Sciences, some mice were exposed to 16 or 24 hours of artificial light, while for comparison a control group was exposed to 12 hours of light and 12 of darkness.
After five weeks, the high exposure group had gained noticeably more body fat than the control group — 21 per cent more, to be precise — despite being fed the same food and sleeping for the same amount of time.
RELATED: Your personality could be making you gain weight.
According to the study's co-leader Dr Patrick Rensen, the light exposure had affected the mice's base metabolism, and more significantly, reduced the activity of their "brown fat", also known as brown adipose tissue. During the test, the University of Leiden researchers had injected the mice with radioactively tagged fats to see how efficiently their bodies broke them down.