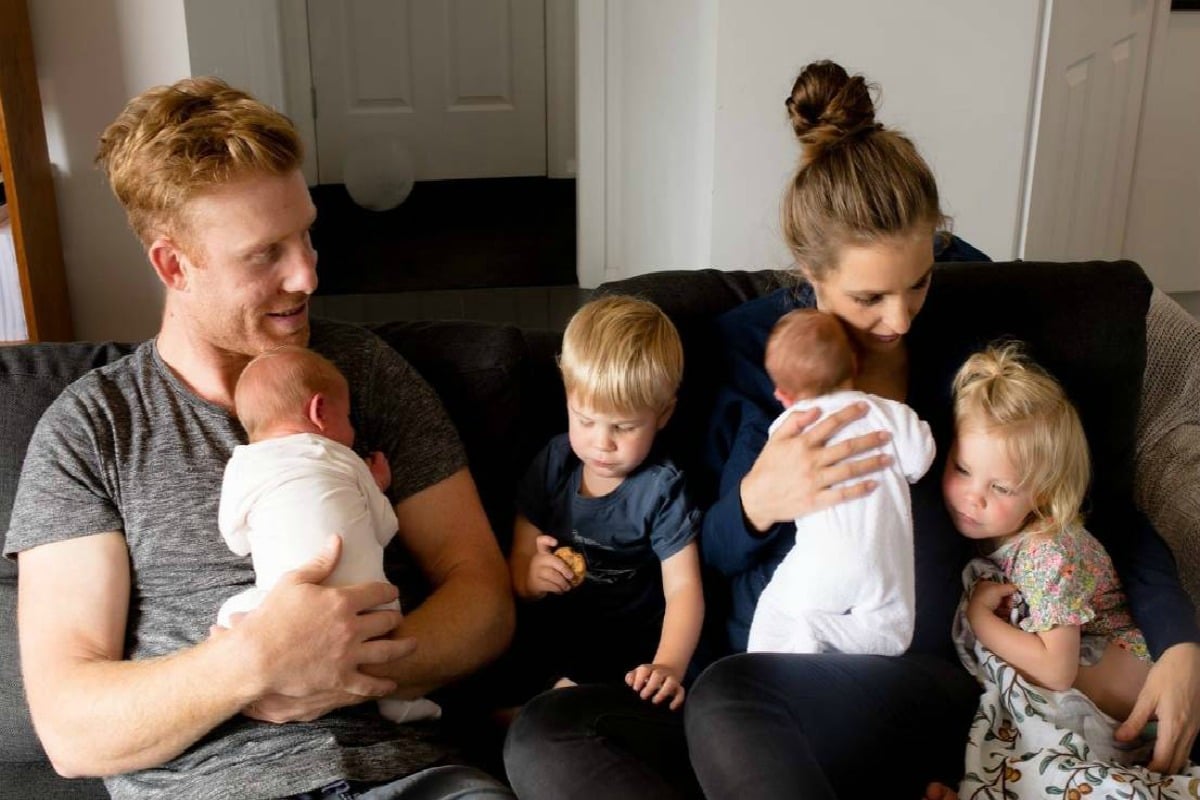 "I am a fierce mother lion and I love them. But some moments are awful. This morning was awful. You feel like you're drowning in mud."
Megan and Jeremy Peters describe their life right now as "living in the trenches." The couple live in Perth, Tasmania, isolated from family and with two sets of fraternal twins.
Georgia and Darcy were born 11 weeks ago. Hugo and Billie were born two years ago. It's a lot.
Megan, 27, hasn't had a second to herself since the little twins' birth. There is always someone awake, sad or both. There's always someone wanting her.
Side note: Bec Judd has spoken about her experience with twins. Post continues after video.
"My [little girl] twin doesn't allow tandem feeding. She gets angry, so I have to do it separately. I get about an hour of sleep before the next twin wakes up," she tells Mamamia.
"We had a really bad night with Georgia last night. She did sleep until 8am but Darcy was up at 6am. I had all of them in my bed."
Megan doesn't structure her days, mainly because it's near impossible. It's a game of literal tag team because as soon as one twin is down another is awake. It's often 11am before she manages to get a slurp of coffee and a bite to eat for herself.
"I impress myself, I can breastfeed and spread a piece of toast," Megan says of her multitasking.