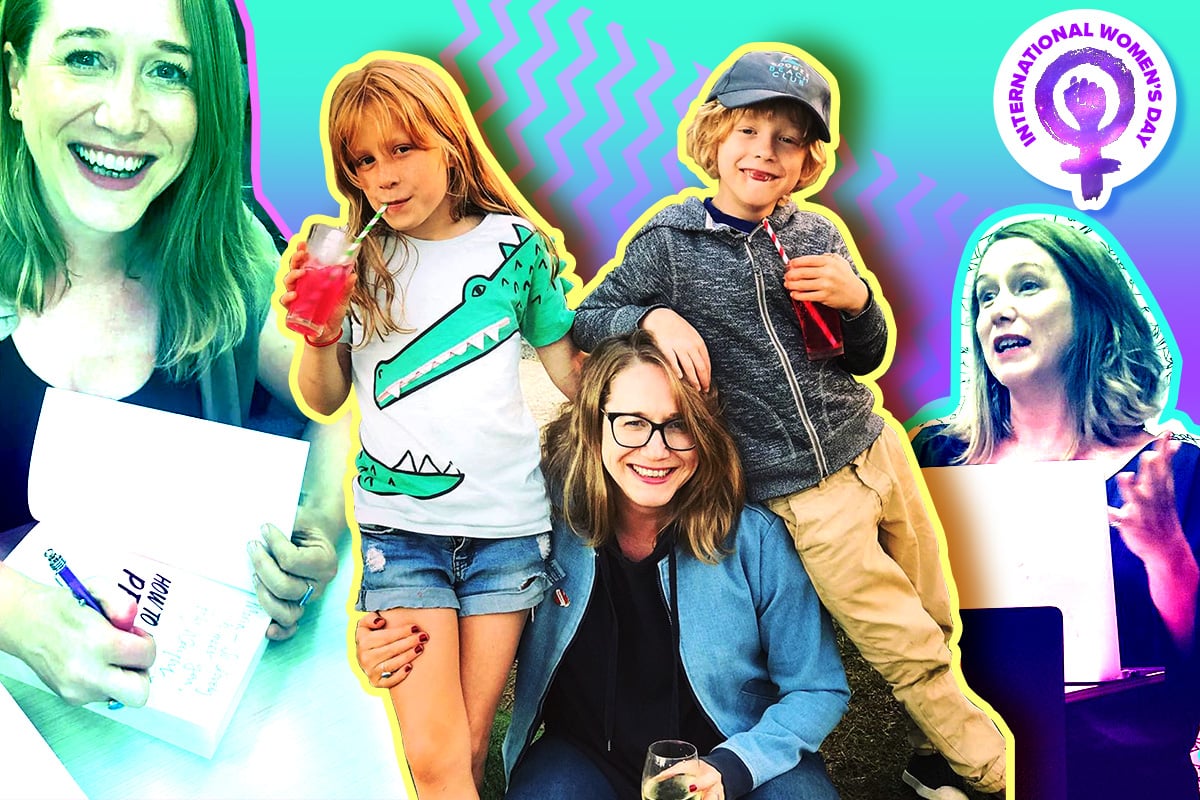 At Mamamia, every day is International Women's Day. But this year, we're celebrating March 8 by sharing stories from some of Australia's most influential women, as well as columns from voices spanning 5 generations, on the decade-defining conversations women are having. You can find all our International Women's Day stories on our hub page.
This story contains a reference to sexual assault which could be triggering for some readers. For support, please call 1800 RESPECT on 1800 737 732.
I am a 48-year-old woman and I am fine.
I am slightly irked by the softer line of my chin, the fact that each wrinkle seems to make me a little harder to see, but I'm fine.
I am tired from overcommitting, frazzled from calendar-cram and mental overload. But I am fine.
My knees ache if I sit too long, I'm not so good at kneeling anymore and my back is often sore, but I'm fine.
WATCH: Explaining consent with dinner. Post continues below.

So far, age hasn't taken anything from me. It hasn't taken my health, my career. It hasn't taken my passion for work, it didn't steal my drive, it hasn't drained my energy. I'm fine.
I've had a boss who slapped me on the bum. I've had one who asked me to make the sandwiches for the management meeting, since I was invited. I've had one who took away a job offer when he found out I was pregnant. But I'm fine.
I've had two healthy children who fill my life to the brim. I had them late, like so many of Generation X, after two terminations and two miscarriages. So many little lines on pee-sticks. So many little people who never came. I am fine.
I have a little boy with additional needs. We don't say 'special' anymore. He is teaching me every day how many different colours there truly are. Sometimes our house glows red with frustration and anger, sometimes we are suffocated in soft golden cuddles. I am fine.