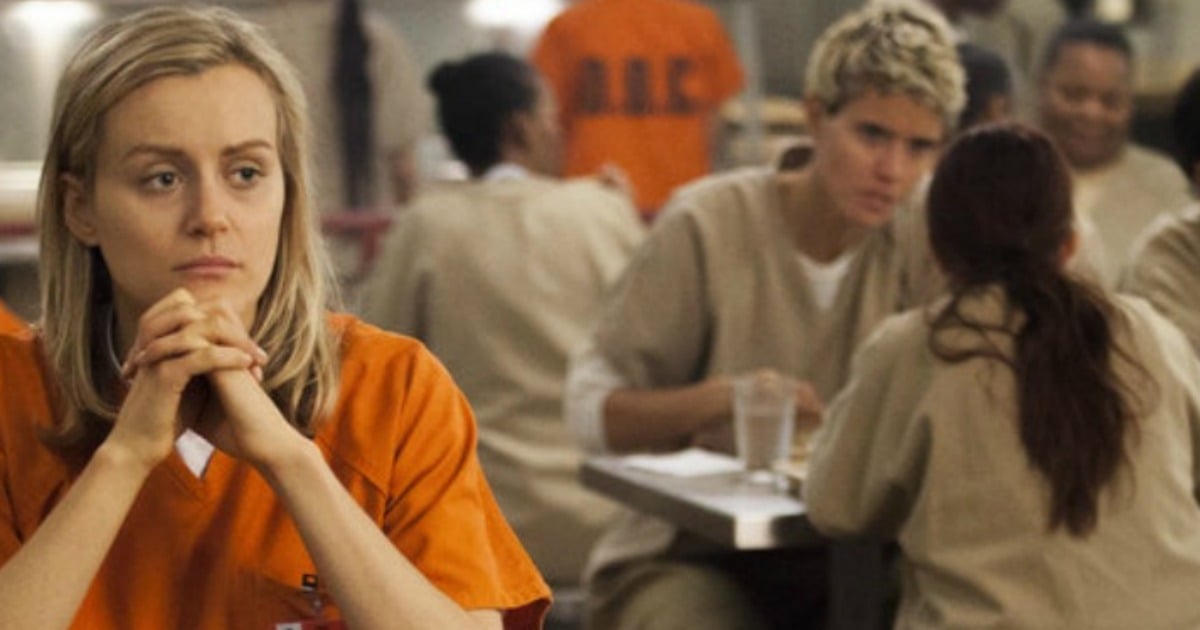 It's ALMOST nothing like the television shows.
Did you know that the headphones you use on flights may have been wound and packaged by a woman in prison?
Or that the telemarketer you just spoke to may have called you from inside a NSW women's correctional facility? (Post continues after video.)
Those are just two of the jobs offered to inmates in the state's women's prisons, according to Kat Armstrong the founder of Sydney-based WIPAN (Women in Prison Advocacy Network), a grassroots advocacy group operating on behalf of women in our criminal justice system.
Armstrong knows better than most about what life on the inside because she lived it.
She is former heroin addict and was incarcerated for crimes she committed to support her addiction.
This week she joined Sarah McDonald and Rebecca Huntley on the on the Debrief Daily podcast "Just Between Us" to talk about her advocacy in that role and bust some myths about prison life for women.
We all know that popular television shows about women's prisons, like Wentworth and Orange is the New Black, greatly exaggerate certain aspects of what goes on, but there are one or two things they do get right.
For example, the women are resourceful — especially when it comes to personal care.
"I've seen a couple of episodes of Orange is the New Black," Armstrong says.
"Quite a lot of it, I believe, is sensationalised and some things are similar but most of it is not the reality of what actually occurs in there on a day to day basis.
"Some of the the things [that are similar include] how resourceful the women become in doing things for themselves, because you just lose everything. So the things that they use to do beauty treatments and make-up and those sorts of things, they can become quite creative and quite inventive."